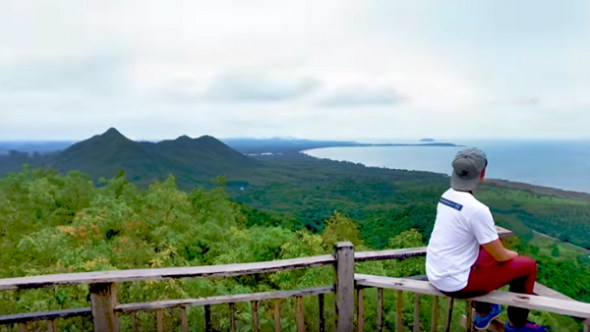 What and where is Chumphon, Thailand?
Chumphon, Thailand is a large town in southern Thailand located around 460 kilometers or around 285 miles from Bangkok.
Not one of the most popular places for non-Thai tourists to visit, Chumphon actually has a lot to offer. Especially if you prefer to see the Thailand that is relaxed, more  typical Thai, a little bit off the beaten track, and not areas that seems to have as many westerners in them as your own home town.
Chumphon is a lovely town with a population of almost 34,000 people, it is close to the Gulf of Thailand, and is easy to get to from Bangkok via bus, rail and air.
There are also many things to see and do in Chumphon. Things that will suit both those that love nature, and those that prefer something relaxed but closer to town.
Many of the things that are fun and interesting things to see and do in Chumphon are showcased in this as-always superb video series from Thai singer songwriter Art Thomya.
He is producing a YouTube travel channel in collaboration with the Tourism Authority of Thailand and low-budget airline Air Asia. So, of course, his videos are superb quality, always in English and show some of the best places to go in all the places he visits.
His two videos for his Thailand's Hidden Gem: Chumphon are no exception. He covers a wide variety of things to do in Chumphon, and gives enough background for you to be able to make an easy decision as to if a place is somewhere you may be interested in visiting.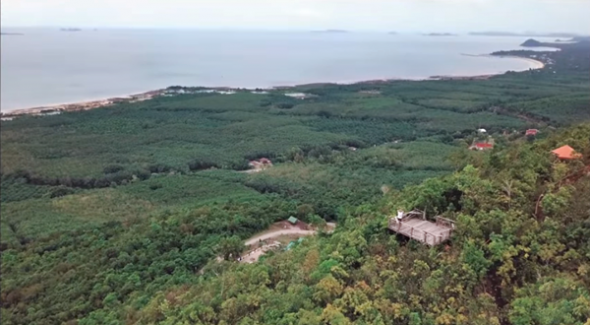 Khao Dinsor Viewpoint — Even if you do not particularly care for being out in nature, you really should visit the Khao Dinsor Viewpoint just outside Chumphon, Thailand.
It is a good spot to check out gorgeous views all around the Chumphon area, as well as do a bit of birdwatching as the area is famous for its raptors. Just be sure to take food and drink with you if you plan on staying there for more than a couple of hours, as there is nothing to buy in the area.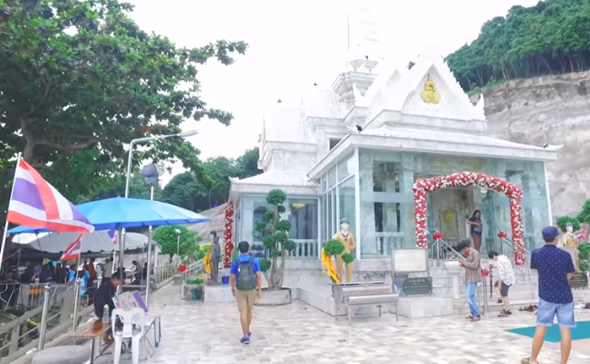 Sai Ri Beach — This is an area that is historically quite important for Thais, as it is where Sadej Tia, Prince of Chumphon and son of King Rama V, otherwise known as King Chulalongkorn, was stationed in the Thai Navy.
Sadej Tia, who is also known as the Father of the Thai Navy, spent his early life studying Naval warfare in Great Britain. When he returned to Thailand, he was heavily involved in modernizing the Thai Navy. He even gave Royal land in Sattahip, so that the current day naval facilities could be built there.
Even though Sadej Tia himself died in the early 1920s, he is still highly revered by Thais, many of whom travel to Sai Ri Beach, the Prince of Chumphon Shrine, and the surrounding area to pay their respects to him.
Khao Mutsi Viewpoint — Where Khao Dinsor Viewpoint looks out over acres and acres of forestland and beaches, Khao Mutsi Viewpoint looks out over the city of Chumpon.
Here you will be able to see both sides of the ocean, the river as it winds its way to the sea, as well as experience incredible vistas over the city of Chumphon itself.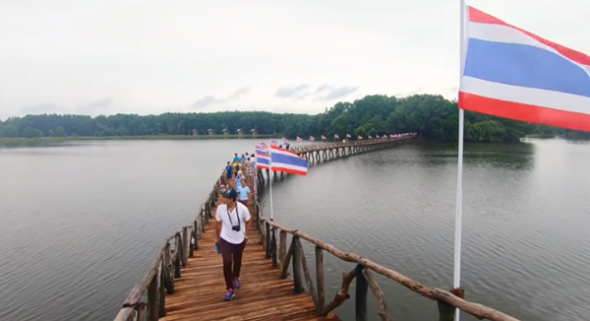 Nong Yai Royal Development Project — A development project that was founded by the late King Bhumibol Adulyadej, the Nong Yai Royal Development Project used a water management system that was initiated by the Thai King.
It managed water in places like reservoirs, and only released it in the dry season. Thus, preventing many of the deaths that had occurred most years before this due to heavy flooding in the Chumphon area.
The Nong Yai Royal Development Project is a lovely place to walk around, enjoy the enormous wooden bridge that stretches across the reservoic, and enjoy nature. All while taking some of the prettiest photos you will get in the area.
Thung Wua Laen Beach — Another of the best things to see and do in Chumphon, Thailand is to visit Thung Wua Laen Beach.
As Art Thomya says in his video below, it is a very quiet area with little traffic so is easy to cycle to, and is well-known for its easy access to water sports. Particularly as there are small stores all along the beach where you can rent the water sports equipment you need for a reasonable price.
The water off Thung Wua Laen Beach is also very clear most days, so it is a lovely place for snorkeling or for renting a stand up board and paddling around surveying the marine life below you.
Or if you just want to enjoy a long, relaxing walk, the beach is flat and stretches for miles, so perfect for that too.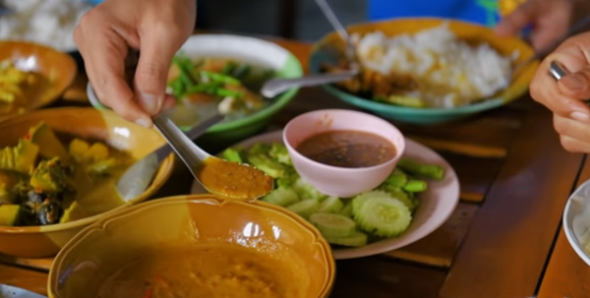 Try Southern Thai food — Southern Thai food is some of the spiciest and freshest food you will eat in Thailand, as well as some of the healthiest.
Head to a restaurant like J Tha Southern Thai Food, Klangsuan, or the popular rice and curry restaurant Guang Heng where you can enjoy typical Southern Thai dishes like khua kling moo, miang pla kraben waan, khai palo koo rak and kanom jiin nahm yaa.
Just remember, Southern Thai food is very spicy so, if you need yours a little bit more toned down, be sure to ask. "Ow mai pet" (I would like not spicy) or "Ow pet nit noy" (I would like it a little bit spicy" may just help.
Find even more of the best things to see and do in Chumphon, Thailand in Art Thomya's excellent videos on the subject below.
You can also check out more of his superb Thailand travel videos on his YouTube channel, and learn more about him here.
Where to stay in Chumphon?
Chumphon Cabana Resort, Jarawee Resort, Green Adamas Resort, Villa Varich and Pugdee Hotel are popular, and great places to start your search.
Related: Best and most fun things to see and do in Pai, Thailand