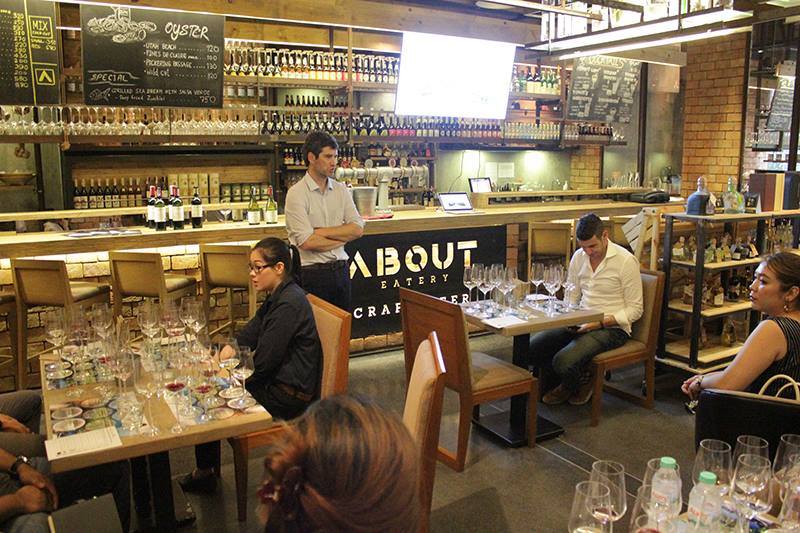 If you are like many wine lovers in Bangkok, Thailand, you are probably always on the lookout for good wines in nice places. After all, there is nothing more relaxing after a hard day at work than a glass of wine in a bar or restaurant with a cool atmosphere, and a great vibe.
But, while you may enjoy your wines, and love a good restaurant, you may not know that there is now a wine bar and restaurant in Bangkok that serves nothing but natural, organic and biodynamic wines.
Wines that are grown without pesticides, chemical fertilizers, fungicides or herbicides. They even stock wines that are suitable for vegetarians and vegans.
The wine bar and restaurant is called About Eatery, and it serves not only amazing natural, organic and biodynamic wines, but also incredible Mediterranean-style food as well.
Wines include Riesling Mt. Edwards, Crazy by Nature Cosmo White, Chardonnay from Black Estate, Stonecroft's Crofters Syrah, Volpaia's Citto and Principiano's Langhe Nebbiolo Coste. Prices start as low as 185 baht per glass and do all the way up to over 5,000 baht a bottle, so there is something for everyone's taste and everyone's pocket.
They also serve craft beers from Norway, Italy, USA and Japan.
And, yes, the owner, Guilio Saverino, definitely knows his stuff. He has been in Bangkok since 2000, once managed Giusto Restaurant, has worked with the Sheraton Grande Sukhumvit and is a certified Sommelier. It's no wonder this wine bar and restaurant is so special.
You will find About Eatery at GF, Ocean Tower II, Sukhumvit Soi 21, Tel: 081 920 0740. It is highly, highly recommended.