At one time, I used to work for an international company in Bangkok where my boss would occasionally take me out for lunch or dinner as a thank you for work I had done. For one of these dinners, we ended up at Long Table in Bangkok, named due to its massive communal table that takes up much of the restaurant.
Long Table is not just known for its large furniture, however. It is also popular for its superb food, signature cocktails and the fabulous view from the 25th floor of the Column Building.
Since my first visit several years ago, it has become one of my favorite restaurants in Bangkok for many reasons.
At Long Table, you will eat spectacular Thai cuisine, and have access to an enormous drinks menu with everything from some of the world's best gins, vodkas, cognacs and whiskies to a huge choice of unique cocktails (the Red Silk and the Long Table Margarita are my favorites).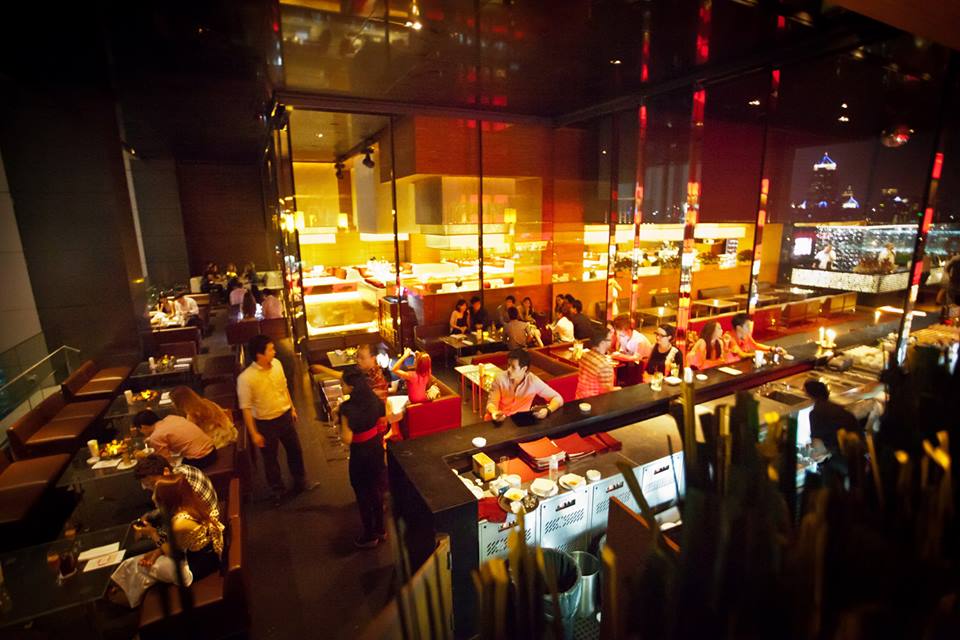 Long Table's food menu offers typical Thai dishes but with an unexpected twist — grilled river prawn salad with wing beans and roasted coconut dressing, tiger prawns on on fried crispy betel leaves with tamarind sauce and fried lemongrass, steamed Alaska king crab with asparagus and yellow curry egg sauce — and a delicious dessert menu with such delights as cheesecake with cookie crust and strawberries or banana crepes with mascarpone ice cream and tamarind caramel sauce.
The food is also beautifully presented, so you always feel as though you are enjoying something truly special.
If you are looking for a Bangkok restaurant that offers something unique, Long Table is one of the first I would recommend.
It is a more upscale restaurant, so lovely for special occasions, the food is consistently excellent, the drinks are delicious (and if you want an enormous drinks menu, they have one of the largest I have ever seen), and the service is exceptional.
Plus, if you do get seated at the long table itself, you will get to enjoy a communal dining experience not available in most other places, as well as a seat at one of the world's largest dining tables (it is 25 meters long).
You will find Long Table on the 25th floor of 48 Column Building, Sukhumvit Soi 16, Bangkok. Reservations are necessary, and can be made by calling +66 2 302 2557-9. Highly recommended.