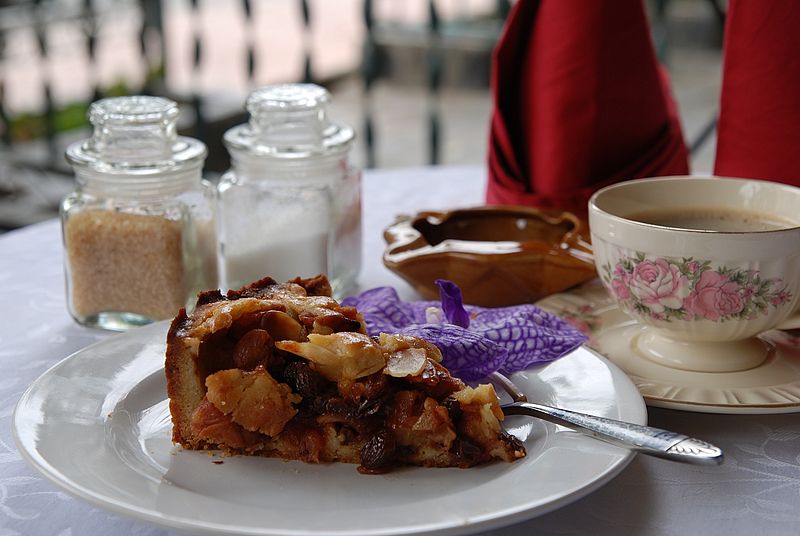 Bakeries are becoming an obsession in Chiang Mai, Thailand. As Thais become as obsessed with cakes, pies, cookies and home-cooked bread as Westerners are, bakeries are popping up all over Chiang Mai to satisfy their cravings. For the best Western-style baked goods though, there are three bakeries in Chiang Mai most people go to first – Bake and Bite, JJ Coffee Shop and Bakery, and Butter is Better. These three bakeries really are the creme de la creme.
Bake and Bite – Ranked by Lonely Planet as number 8 of 196 Must Do Things in Chiang Mai, Bake and Bite is the bakery and cafe to go to if you're longing for good Western-style baked goods. With several locations, but the most popular one on Chang Klan Road, Bake and Bite just about has a corner on the Thai baked goods market.
At Bake and Bite, expect moist cakes, homemade bread, buns and pies, quiches, cookies, Thai swiss rolls, and so much more. Their owner trained in America, so is well-versed on the Western way to make cakes (many Thai bakeries don't quite hit the spot if you're expecting a typical Western-style cake or pastry – this one does).
Bake and Bite is also a full-service cafe, specializing in excellent American-style breakfasts, sandwiches and light meals (don't pass up the pancakes). They also use locally-sources produce and organic products where possible to make all their tasty selections, so they're perfect for those who worry about what they put in their mouths (although I don't think their chocolate cake will help you much!).
Look for Bake and Bite on Chang Klan Road in Chiang Mai.
Butter is Better Bakery and Restaurant – If you're looking for the biggest selection in Chiang Mai and the largest menus, don't miss Butter is Better – famous as one of Chiang Mai's best local bakeries. Known for only using best butter in all its products, it's not the place you want to go if you're watching your weight, but if you want one of Chiang Mai's best cakes or pastries, this is the spot to get it.
At Butter is Better, look for scones, muffins, cakes of all descriptions, pies, cinnamon buns, cheese danish, croissants, brownies – and the list goes on. Butter is Better is also just about the only place in Chiang Mai
where you can find a decent bagel (almost impossible to find not only in Chiang Mai but the rest of Thailand too).
Don't just go to Butter is Better for the baked goods though. They also do a roaring trade in meals. Try their pancakes, French toast, bliintzes, biscuits with gravy, omelettes, and full American-style breakfasts. For lunch, their shrimp gumbo soup is a must eat, and sandwiches, hamburgers and pot pies will really satisfy. They even make a few Thai dishes if you're feeling like eating local.
You'll find Butter is Better Bakery and Restaurant at 189 Chang Klan Road, with another location (just a bakery outlet) at the Rimping Supermarket.
JJ Coffee Shop and Bakery – Another top Chiang Mai bakery, JJ Coffee Shop and Bakery specializes in cakes, cookies, breads, pastries and ice cream. It has several locations in the city, but the most well-known is the one in the Montri Hotel, just down the street from the famous Thapae Gate. Set up a little bit like a typical iHop, if Western-style food and atmosphere, you'll find it at JJ Coffee Shop and Bakery.
Famous for their American-style breakfast, served all day long, as well as pancakes with all the toppings and various muesli dishes, also check out their sandwiches (all on home-baked bread), burgers and pizzas – you won't be disappointed. They even serve a number of excellent Thai dishes, although at slightly higher prices than the norm,.and a mean cup of coffee.
JJ Coffee Shop is particularly popular with Western tourists and expats, as they love the large windows where you can sit and look out on the world, while enjoying it all in air conditioned splendor.
With several locations in Chiang Mai, the one frequented the most is still the location on Thanon Thapae (Thapae Road), just up the street from the Thapae Gate.