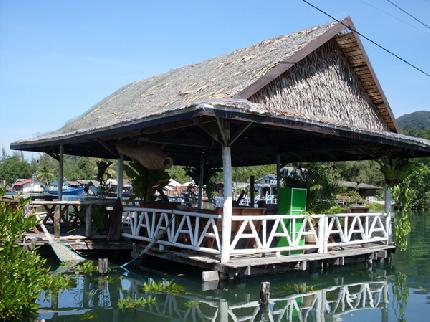 Koh Chang is Thailand's second largest island and one of the top vacation destinations for budget travelers who enjoy an unspoiled island, with pristine beaches, great hiking, trekking and diving and some of the best and cheapest budget hotel deals in Thailand.
If you will be taking a trip to Koh Chang, check out these three budget hotels. They offer cheap accommodation that, while basic, is still comfortable, clean, safe and in gorgeous locations.
Bailan Hut Resort – This lovely budget hotel is located on Bailan Bay, next to the beach and with beautiful views out over the ocean. Rooms are rustic and are in stand-alone wooden and bamboo bungalows, in true traditional Thai style.
Some are located in bamboo huts on stilts, which offer amazing views out over the bay as well as a front row seat for Bailan Bay's famous sunsets.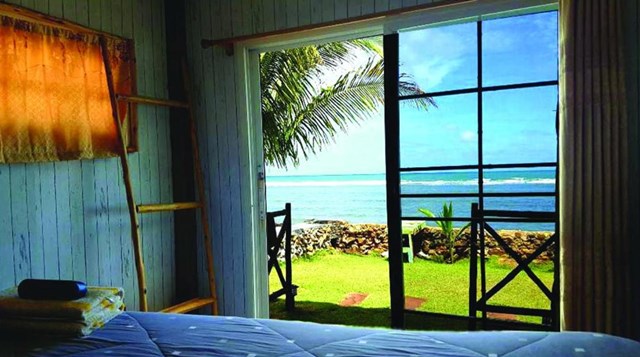 Every one of the 15 rooms has free Wi-Fi, a computer, a flat screen TV, and a private bathroom. Bailan Hut Hotel has a restaurant that serves delicious authentic Thai cuisine, with a few international dishes thrown in, as well as a small bar. There's also a laundry service, and ticketing for buses, trips and some flights can also be done from the hotel.
Look at various booking websites before booking a room at Bailan Hut as rates vary everywhere.
Websites like AsiaRooms.com can get you a room at Bailan Hut during the off-season for as low as 500 baht ($15) a night for a fan room, and 900 baht ($30) a night for an air conditioned room right next to the water.
Bailan Hut is located at 6/2 Moo1 Koh Chang Tai, Trat, Koh Chang.
Noren Resort – Located close to Klong Prao beaches on Koh Chang, Noren Resort is a bungalow resort hotel featuring a restaurant and bar, a lovely swimming pool and jacuzzi and even a kiddie pool.
Each of this budget hotel's pretty bungalow rooms have air conditioning, a mini bar, cable TV, Wi-Fi internet and en suite bath with shower. All rooms are large and have tile floors, which keep the temperature cool as well as keeping the rooms easy to clean. All rooms also have garden or ocean views.
The hotel staff is lovely, friendly and helpful and, for an inexpensive yet excellent Thai meal, don't miss eating in the hotel's restaurant.
Noren Resort can also arrange various diving packages, or if you prefer elephant trekking or jungle trekking they can organize that for you too.
Room rates at Noren Resort are excellent, particularly for the high quality of accommodation. Rates begin at 1,200 baht ($40) per night for a Bungalow A style, which comfortably sleeps two people or for Bungalow B begins at only 1,400 baht ($45), which sleeps two adults and two children.
Noren Resort, 31/1/1 Moo 4, Klong Prao, Koh Chang,Trat.
Baan Rim Nam Guesthouse – A converted fishermen's house, this teeny tiny guesthouse with only five rooms was renovated to become a basic, yet comfortable budget hotel/guest house located right on the water.
Run by a British-Thai couple, Baan Rim Nam Guesthouse is built on stilts and sits out over the water at high tide. It offers air conditioned guest rooms, with an en suite bath, Wi-Fi and a lovely deck, where you can relax and sunbathe or watch the sunset.
The guesthouse is a few minutes walk from the beach and, if you would like to paddle around in the water there, you can even borrow a canoe.
Baan Rim Nam Guesthouse is in a quiet area of Koh Chang, with just a couple of 4-star resorts and a few restaurants near by. If you are looking for a calm, peaceful place to have a lovely vacation, away from all your usual stress, then this place is it.
At high season, room rates begin at 1,100 baht ($35) a night and on off-peak times, start at 900 baht ($30).  Check out their website for photos and more information.
Baan Rim Nam Guesthouse is at 29/3 Moo 4 Klong Prao, Koh Chang.