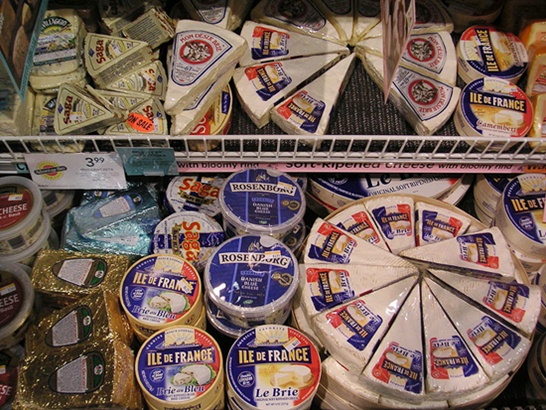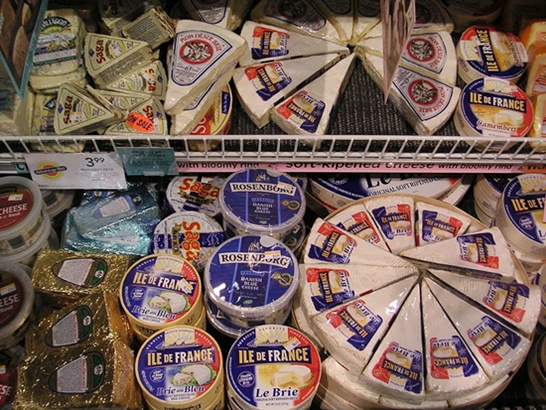 One thing expats figure out quickly when they move to Bangkok, Thailand, is how frustrating it is to buy good cheese that doesn't cost an arm and a leg.
Cheese isn't part of a typical Thai diet, so if you want great tasting cheese, don't expect to be able to pick it up at any Thai supermarket – it's just not available. In fact, good cheese at a reasonable price is difficult to find in Bangkok, but not impossible. Check out these best places to buy cheese in Bangkok and you'll soon be enjoying delicious Edam cheese sandwiches, Gruyere cheese pizzas and Parmesan cheese on your pasta – just like back home.
Gourmet Market – Basement of Siam Paragon Mall – One of the best places to buy cheese in Bangkok is at the large Gourmet Market supermarket, in the basement of Siam Paragon Mall. Here you'll find a few Thai cheeses (avoid them, they're awful) and one huge refrigerated case of imported cheeses from Europe, South America, Australia, New Zealand and North America.
Prices on the imported cheeses at Gourmet Market vary from expensive (remember, they're imported and taxes on imported goods are high in Thailand) to not-much-more-than-in-the-US, if you pick up cheeses like Edam, Gouda or some of their Aussie or New Zealand cheeses.
Gourmet Market does cheese tastings almost every day, so if you can't afford cheese but are jonesing for it, you can always run in and try a few samples. Every week, they have sales on specific imported cheeses and, if you're not too picky about what cheese you want, that's the time to buy. You can always stock up, as cheese will last up to a month or longer, depending on the type.
Siam Paragon mall is next to Siam sky train station, and Gourmet Market is the massive supermarket in the basement at the back.
Homemade Cheese Company – Another great way to get cheese in Bangkok is to order it online. An online business selling pretty decent locally-produced cheese in Bangkok is Homemade Cheese Company. I've had the cheese several times and been pleasantly surprised at how tasty it is as just about every cheese made in Thailand is inedible usually.
Homemade Cheese Company sells cheese and yoghurts, and specializes in soft cheeses. Try their Garlic and Dill Cream Cheese, or the Ricotta Cheese and, if you're a Cottage Cheese fan, buy it here – it's miles better than the dreadful Thai brand available at Thai supermarkets.
Contact Homemade Cheese Company on their website (see link below) and request a price list. They deliver too.
Foodland Supermarket – Another good place to buy cheese in Bangkok is at Foodland. There are several Foodland supermarkets around Bangkok, and all have a good selection of imported cheeses. Their Gouda and Cheddar is always fresh and tasty, as is the Stilton and Cream Cheese.
You'll find the cheeses at the Foodland supermarkets in refrigerated cases at the back of the shop, where a sales clerk will help you choose what you like. They also do tastings occasionally, where you can try a couple of new cheeses before you buy and, with prices starting as low as 100 baht ($3) for a reasonable slice of Edam, they're not too pricey.
My favorite Foodland is on Sukhumvit Soi 16, but there are a few other locations around Bangkok.
Homemade Cheese Company, Bangkok