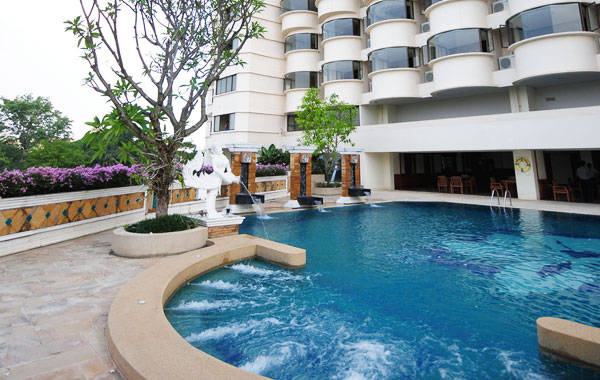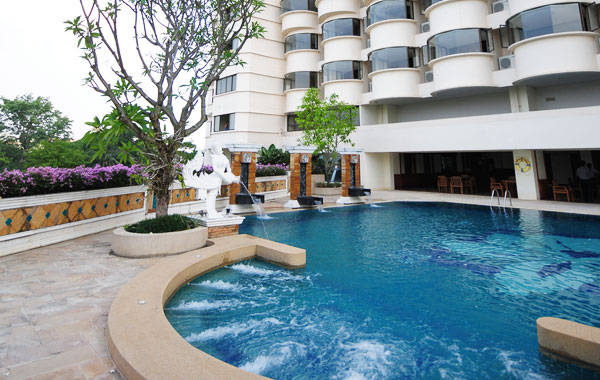 Thailand's number two destination, Chiang Mai, is a popular spot for families with children. A relaxing, quiet town, it suprisingly has tons of things to do that kids will love, as well as a number of excellent kid-friendly hotels.
Holiday Inn Chiang Mai – The Holiday Inn continues its reputation as one of the most kid-friendly hotels in the world, with a superb child-friendly hotel in Chiang Mai. Just five minutes by taxi from the airport, the Holiday Inn is a traditional Thai-styled hotel, with gorgeous public rooms and even prettier guest rooms.
Rooms, which are extremely large, so great for big families, all feature en suite bath, anhd flat screen satellite TVs with the Cartoon Network — perfect if your child can't stay away from the TV. Children under 12 can share a room with Mom and Dad, and cribs and extra beds are provided free of charge. Just inform the hotel of your needs before your arrival. They also have rooms and suites with adjoining rooms, if your kids are older and like a bit of privacy, but you still want to check in on them now and again. Request one when you're booking.
The hotel has a babysitting service, and they're known for the high-quality of nannies they use. There's a pool and a gym, and the staff at both places, plus all over the hotel, are great with kids.
The only word of warning is do NOT pay for the hotel internet. That $10 a night guesthouses can provide free Wi-Fi to all their guests, and the Holiday Inn can't, is disappointing. The charge of almost $30 a day is outrageous and there are plenty of internet cafes within a block where you'll only be charged $1 an hour.
The Holiday Inn is at 318/1 Chiangmai-Lamphun Road , Chiang Mai.
De Lanna Boutique Hotel – The De Lanna Boutique Hotel in Chiang Mai is wonderfully kid-friendly, for accommodation, the delightful staff and the facilities the hotel offers.
At the De Lanna, rooms are large and feature satellite TV, DVD players (great for keeping the kids entertained, particularly as you can buy movies in Chiang Mai for as cheap as $2.50), and CD players. Wi-Fi internet is free here too, so if your kids love being online, make sure you bring the laptop. Cribs and rollaway beds are also provided free of charge for children under 4 — order them before arrival.
As for amenities, your children will love the swimming pool and, if you're at all active as a family, the folks at the De Lanna Boutique Hotel can tell you where to hire bikes, so you can take a ride around Chiang Mai.
The De Lanna Boutique Hotel is at 44 Intawarorot Road in Chiang Mai.
Furama Chiang Mai – The Furama is making a name for itself all over Asia as a superb hotel chain offering gorgeous modern, upscale accommodation at a still affordable price. it's also kid-friendly.
At the Furama Chiang Mai, guest rooms are beautiful and large, with either mountain or pool views. Kids will love staying here as there's flat screen TVs with satellite in every room, free movie channels, and lots of other free premium channels too. The Wi-Fi internet is free too.
The bathrooms are fun for kids, as they have jetted tubs,which are great for a bubble bath. Or, if they really want to swim, they'll be happy to know there are two pools at the Furama — one massive one on the 17th floor with amazing views out over the city, and a smaller, enclosed pool on the fifth floor.
The hotel has two restaurants and a coffee shop, all serving Thai and western food, but the piece de resistance is the Xanadu Pub on the roof. At night, enjoy dinner with the kids here, with astounding views over Chiang Mai and, and with live entertainment, the kids will have a blast.
Don't forget to ask the staff at the travel desk about elephant trekking and raft riding in the area. They can give you information on the best elephant camps and where to get tickets.
The Furama is at 54 Huay Kaew Road in Chiang Mai.
Finally, if you'll be traveling around Thailand and have children with you, don't miss reading Child-Friendly Hotels in Phuket and Child-Friendly Hotels in Bangkok as well, as you may just find the perfect hotel for you and your kids.