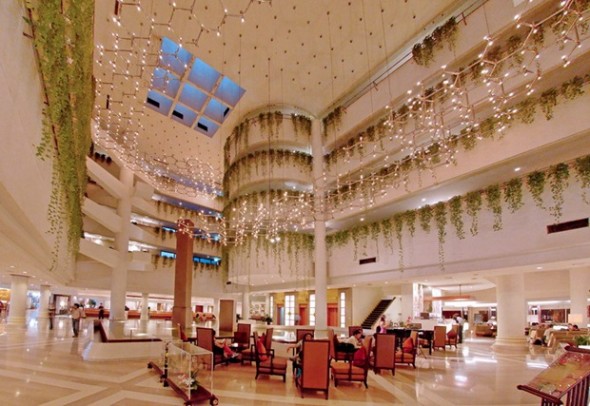 Many hotels near Don Mueang Airport are cheap, comfortable and offer awesome accommodation
If you have a flight in or out of Don Mueang Airport in Bangkok, Thailand, and you know how enormous Bangkok is, you might be considering booking a room at one of the hotels near Don Mueang Airport to save you some travel time. You probably should.
After all, not only will staying in a hotel close to Bangkok's domestic and budget airline airport mean your flight is just minutes away, it will likely save you money as well.
Check out these best hotels near Don Mueang Airport before you book anything, as they are some of the nicest in the area, with awesome amenities and comfortable, inexpensive accommodation.
Rama Gardens Hotel – One of the best hotels near Don Mueang, and my favorite, is one I recommend to everyone — the Rama Gardens Hotel. Not only have I stayed there a couple of times but my parents have booked rooms at the Rama Gardens Hotel almost every time they've been to Bangkok and simply loved staying there.
The Rama Gardens Hotel is a resort hotel located on 20 acres of parkland and gardens and set far back from the freeway so it's lovely and quiet.
Inside the hotel you will find 500 recently renovated rooms and suites with all the mod cons and amenities. Facilities include a huge number of restaurants, bars and buffets, as well as a fully-equipped sports center where you can use the indoor swimming pool, tennis or badminton courts, or play basketball, football or squash.
Starting at only 1,300 baht a night, or $42, the Rama Gardens Hotel is one of the best deals in Bangkok and just a five minute drive from Don Mueang Airport.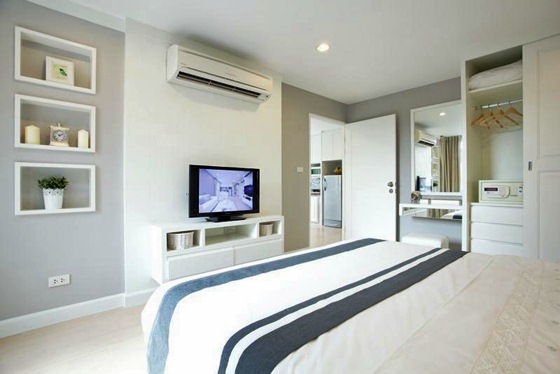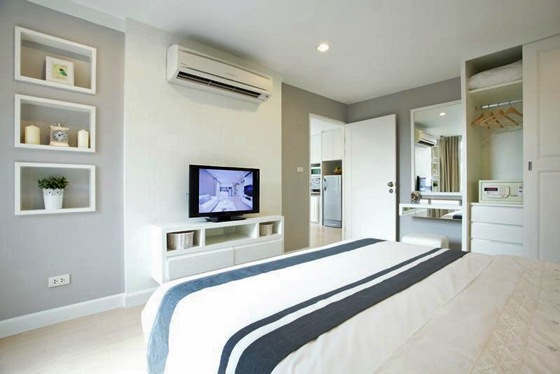 Cinnamon Residence – If you like somewhere cozier rather than luxurious and opulent, then Cinnamon Residence is likely to suit you well. Located less than 10 minutes drive from Don Mueang Airport, this brand new hotel has 221 rooms and is designed in a minimalistic yet quite beautiful style.
Rooms include every modern amenity — DVD and CD players, microwaves, free Wi-Fi internet, flat screen TV and cable, separate living room and bedroom, and a small kitchenette. Cinnamon Residence facilities are also wonderful, with an excellent on-site restaurant and coffee shop, swimming pool, room service and an airport shuttle available.
Starting at only 1,390 baht for a deluxe single or double room, Cinnamon Residence is an amazingly cheap deal, particularly as this is a brand new hotel that's simply lovely.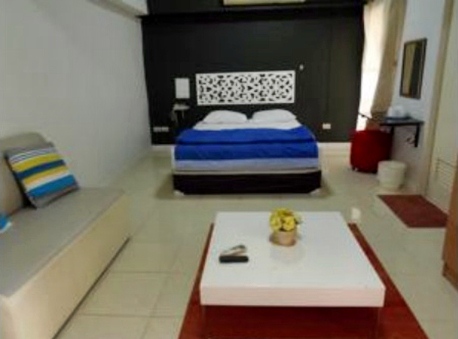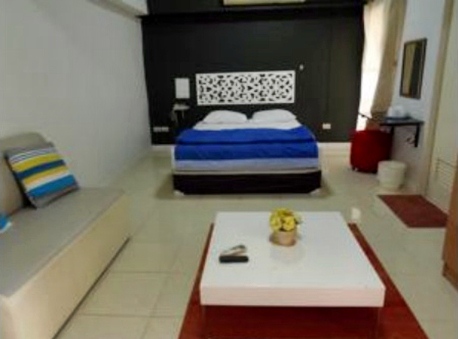 48 Ville – If you're looking for a super cheap hotel near Don Mueang Airport, you cannot beat 48 Ville, particularly as it's also comfortable and nice.
Just 3 kilometers from Don Mueang, so one of the closest hotels, 48 Ville offers basic, clean rooms with en suite bathrooms and balconies.
Rooms have free Wi-Fi internet, air conditioning, a mini bar, flat screen TV and cable. The hotel has a coffee shop and small restaurant, laundry facilities, a beauty salon and a barber, hairdresser and free parking. 48 Ville is also known for its extremely friendly staff.
Rooms at 48 Ville begin at 590 baht a night ($19). You cannot really beat that, particularly if all you need is a clean, comfortable and pleasant room to spend the night in between flights.