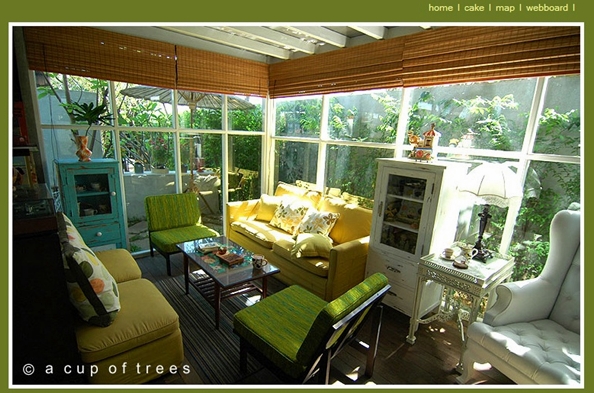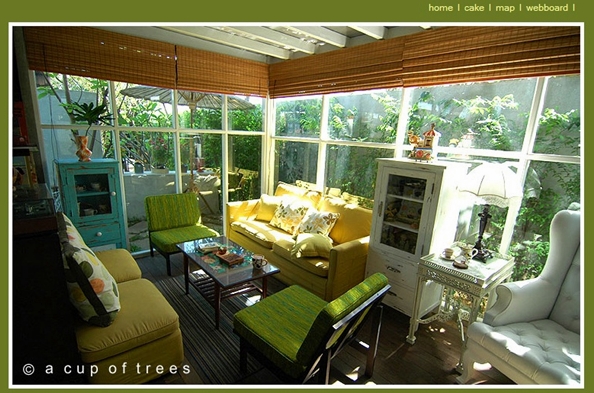 I'm a coffee addict. I drink more than 20 cups of coffee a day so, it's not surprising I've visited many of the independent coffee houses in Bangkok, Thailand where I live. For a coffee addict who loves independent coffee houses, Bangkok is a paradise. With thousands of independent coffee houses and cafes all over the city, you can't walk more than a block without finding one. Many of these independent cafes are incredible, but these top three best independent coffee houses in Bangkok are the ones you can't miss.
Agalico – Agalico is an upscale, exclusive independent coffee house tucked away down a tiny little soi in a quiet area of Bangkok. It's surprising therefore when you find out it's one of the most popular independent coffee shops in Bangkok. So popular in fact that, on the three days it's open every week (yes, it's only open from Friday to Sunday), you usually have to make a reservation just to get a table. Of course, its ownership by a member of the Thai royal family adds to its popularity but, even if it didn't, Agalico is a superb independent coffee shop in its own right.
Situated in a converted traditional Thai house, when you walk into Agalico all you see are gleaming hardwood floors, enormous windows overlooking an unbelievably beautiful garden and pristine white painted wooden surfaces everywhere. Designed by its owner, famous Thai interior designer ML Poomchai Chumbala. ('ML' is an abbreviation for 'Mom Luang' , a title given to a descendant of the Thai royal family), I've never seen a more beautiful coffee shop.
But the design is almost overshadowed by the coffees, teas and cakes themselves. The cakes are baked by the owner, ML Poomchai Chumbala – a man of many talents – and they go so fast, if you arrive late in the day there'll be nothing left.
After visiting hundreds of independent coffee houses in Bangkok, I can safely say not only is Agalico on my top three independent coffee shops in Bangkok, it's number one.
Agalico is located on Sukhumvit Soi 51, just a short walk from the Thong Lor sky train station.
A Cup of Trees – The second of the top three best independent coffee houses in Bangkok is a cafe called A Cup of Trees. Not only is the name cute but it's also de rigeur, as the coffee shop is located in a lovely building with floor to ceiling glass windows, hardwood floors and surrounded by, of course, trees. Inside, the coffee shop is stunning. A blue and cream tiled floor sets off all the stainless steel display cases, and the enormous blackboard behind the counter with all the day's choices.
For seating, you have a choice of one of many comfy chairs and sofas or small wood tables and chairs if you prefer to sit upright (perfect if you're working on your laptop).
A Cup of Trees serves lots of coffee and tea drinks, and a vast selection of cakes and tarts Their apple tart is amazing, as is the white chocolate cheesecake stuffed with a peach filling. And don't miss the little pots of chocolate mousse. Yum.
A Cup of Trees is located at Rangsit, Klong 6 and is open from 7am to 6pm every day.
Bug & Bee – Bug & Bee is the third on my list of top three best independent coffee houses in Bangkok. It serves an enormous menu of coffees, teas and fruit juice drinks, as well as western and Thai food. Try their stuffed squid in red curry, a ham and cheese roll, or massaman curry. And don't miss the cakes and desserts – cheesecake, chocolate crepe with fruit and ice cream, or their apple waffles are lovely.
Bug & Bee has two locations in Bangkok, but my favorite is their signature shop on Silom Road next to the Sala Daeng BTS sky train station. This location is huge with four floors and is a wonderful place to hang out all day as they're open 24 hours a day and have free Wi-Fi.
On the first floor, it's a typical coffee shop but beautifully designed. The second floor has a large selection of magazines you can read while relaxing over coffee and cake. The third is bright red with cozy booths and comfortable benches and the fourth floor has a huge glassed-in balcony looking out over the busy street below.
These three are the best independent coffee shops in Bangkok. There are thousands more. My recommendation is spend a month going to different coffee shops all over the city, then choose your top three. Those are the ones you'll end up living at. Just like I do.
Photo – Cup of Trees in Bangkok, Thailand