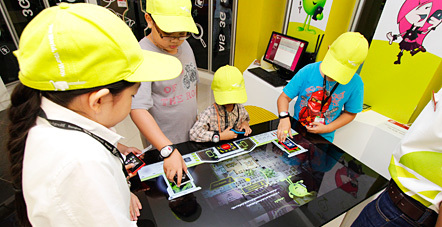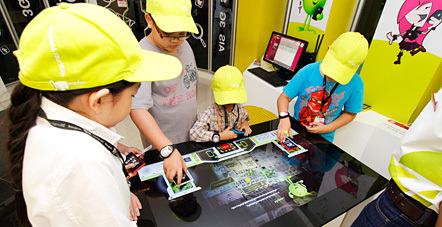 When I moved to Bangkok a decade ago, there were few places you would want to take your kids to, other than the usual tired and rundown theme parks that is. In recent years, however, Bangkok has become the place in South East Asia for parents with small kids as the number of world-class indoor playgrounds and edutainment centers has skyrocketed.
That is why, if you are a parent with little kids on a trip to Bangkok, or even coming with small people that belong to someone else, you have absolutely chosen the right place to visit.
In fact, your kids will have such a blast at these best indoor playgrounds and edutainment centers in Bangkok, they may never want to go home.
Kidzania Bangkok – Siam Paragon – Not only is Kidzania Bangkok the best edutainment center in Thailand, I would venture a guess it is one of the best in the world. Basically a small town, but one built for kids where every store, business or service is a place where children can enter and learn something.
There is a baker, a hospital, a newspaper, a supermarket. a dentist and an airport, just to name a few. Once your child chooses the one he is interested in the most (although he can try as many as he wants), he then gets to train to do the actual job that particular shop or building supports.
That means he is shown what an actual pilot would do, even getting to sit in the cockpit of a model plane, or he can be an ambulance driver and rush to the scene of a car accident. Meanwhile, his sister is learning to be a doctor at the local hospital, and she will treat any patients he brings.
Kidzania is an absolutely fabulous edutainment center and children love it as, not only do they get to learn about different jobs, they also wear the uniforms each job requires and make money while doing it. Once they open an account at the local 'bank', they can then use that money to buy goodies in the shop on the way out.
How cool is that?
You will find Kidzania on the top floor of the ritzy Siam Paragon shopping mall, which is right next to Siam BTS sky train station. It's open every day from 10am and kids from age 4 all the way up to 14 can participate.
Funarium Playground – Funarium is an awesome indoor playground in Bangkok that was specifically designed for little kids. Here, your little ones will be able to do arts and crafts, learn how to bake, play in sand boxes and on climbing frames. There are slides, a huge climbing structure for the older kids, a roller-blading and ice skating rink, a trampoline, and a basketball court.
There is even a small bike track where the younger kids can pedal around and around on cute little bikes with training wheels.
What's particularly fabulous about the Funarium Playground is every single part of it is air conditioned, which makes having raucous fun a lot more pleasant in Bangkok's continuous 90-plus degree heat. It is also perfect for western kids new to Thailand and who may not be used to that kind of hot.
Funarium is located at Sukhumvit Soi 26, right behind the pretty K Village shopping mall. They open daily from 9am.
Kidzoona – For children up to 12 years old, do not miss a visit to Kidzoona. It is an enormous play area set up at Gateway Mall and consists of slides, merry go rounds, a bouncy castle, a colorful plastic ball pool and lots of different pieces of bright, cheerful and fun equipment to climb on or crawl through.
If your kids like to ride bikes or need to learn how, they will have their choice of little bikes or tricycles, or if a truck is more to their liking, Kidzoona has one of those as well.
There is even a small village where kids can 'go shopping'. They can buy sushi at the sushi stand, get pizza at the pizza parlor or buy stamps and mail something at the mini post office.
Kidzoona is a fun place for younger children. It's also a great place for parents as it's next to Ekkamai BTS sky train station and right in the Gateway Mall, so lunch, dinner or shopping is just meters away. They open at 10am every day.