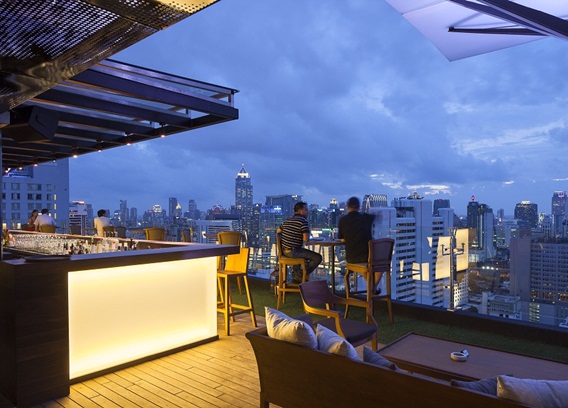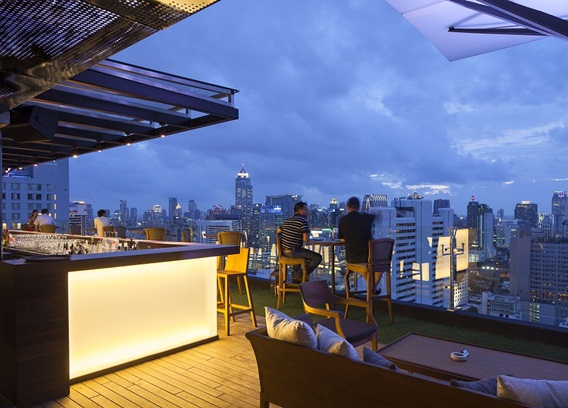 While people might think Bangkok, Thailand is nothing more than a playground for western men looking for Thai women, nothing could be further from the truth. In fact, Bangkok is a mecca for people who enjoy superb nightlife as it has world-class bars and nightclubs featuring Thai and international DJs and live bands. Women who visit or live in Thailand will also love going out at night in Bangkok, as there are literally hundreds of phenomenal bars and clubs that have weekly or bi-weekly Ladies Nights. That means you'll usually get in for free and your drinks will be cheap.
With so many Bangkok bars and clubs running Ladies Night specials, however, which are the ones you should try out first? As a woman and a 10-year resident of Bangkok, these are the ones I recommend.
The Dubliner – If you prefer a more mellow night, along with some live folk music in a friendly, relaxed environment, you can't go wrong with The Dubliner – the most popular Irish pub in Bangkok.
Saturday night is Ladies Night at The Dubliner and that means you'll get a free drink when you arrive, specials on cocktails and wine and, if you want to eat and don't want to choose some of their regular Irish fare, you'll also get 50 percent off any Thai meal you order. The Dubliner also has a nice mix of western expats and local Thai customers, the staff is friendly and the bartenders are lovely and it's in a convenient location steps from one of the main sky train stations.
You'll find The Dubliner close to the Emporium shopping mall. Take the BTS sky train to the Phrom Phong station and it's a couple of blocks walk away at Sukhumvit 33/1.
My Bar at Dusit Thani Hotel — The Dusit Thani Hotel is one of the most popular upscale hotels in Bangkok. It's also become quite popular with the ladies in recent years, as the hotel's bar, simply named 'My Bar', offers just about the best Ladies Night in Bangkok.
On Ladies Night at My Bar, or Wild Wednesdays as they now call it, it's all-you-can-drink between 7pm-9pm. That means, you pay just 200 baht or $6.50 and you can drink as many cocktails and as much wine or beer as you like (for your own safety, just do it in moderation please). Men also get the all-you-can-drink special, but they have to pay 500 baht++ or more than $17 for their share. Sometimes it's lovely being a woman.
My Bar at Dusit Thani Hotel is another easy place to get to, as it's located right next to the Silom MRT underground train station.
Above Eleven – If you love rooftop bars, you must try Above Eleven on Wednesday nights for your next Ladies Night in Bangkok. Here everything has a South American flair so you'll be able to dance to some fabulous salsa music and get half price mojitos & margaritas from the minute you arrive till the minute you leave. The margaritas in particular are excellent.
As it's Ladies Night at Above Eleven and you might drink a little more than normal, don't miss the food either. Above Eleven is getting quite a reputation for their superb Nikkei food — that's a fusion of Peruvian and Japanese food, just in case you're not aware — and you really should try it.
Above Eleven is located at the ritzy Fraser Suites hotel and apartments on Sukhumvit Sukhumvit Road, Soi 1 in downtown Bangkok.
These are just three of the best bars and nightclubs for Ladies Night in Bangkok. If you'd like to try more, check out an excellent Ladies Night in Bangkok list from Siam 2 Night. It's updated weekly, so there are always new places to try.