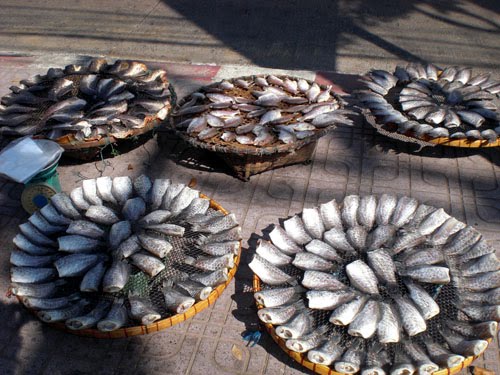 If you love freshwater fishing and haven't been fishing in Thailand, you're missing something special. In the last few years, Thailand has gone from a place where a few people came to fish, to a world-class freshwater fishing destination due to fish like the Giant Carp, Mekong Giant Catfish and Arapaima.
In Thailand, you can head off to a great fishing location yourself, go to a private fishing park, or join a 'fishing tour' and be taken with a group of fellow anglers to various top Thailand fishing destinations. Either way, if you love fishing, it'll be your best vacation ever.
Siam Fishing Tours – If you would prefer to join a Thailand freshwater fishing tour, probably the best in the country is Siam Fishing Tours. Run by a trio of British guys and a group of Thais, all who are avid anglers, not only do these guys know the absolute best places to go freshwater fishing – they speak great English too.
With Siam Fishing Tours, you can go fishing for the world-famous Giant Carp, Mekong Giant Catfish, Stingray, Arapaima and Barramundi. They offer all-inclusive day trips fishing starting at only 3,000 baht ($100), three day trips for 10,000 baht ($325), including all fishing plus hotel accommodation, or two week trips for 57,000 baht ($1,900), which includes hotel accommodation and ten days fishing.
For destinations, Siam Fishing Tours fish around Kanchanaburi province, Bungsamran, Hua Hin, Ratchaburi, Boon Mar Ponds and many other places.
Contact Siam Fishing Tours at their website for more information and all their various fishing trip choices.
Bungsamran – Bungsamran is recommended as the place first-time anglers to Thailand should fish. A private fishing park, and it's huge, it's already holding 10 IGFA world records for the biggest catches.
A massive man-made lake, it's filled with more than 50 types of fish and so many of them you can literally see hundreds in every square meter of water as far as the eye can see (they say there's more than 30,000 stocked in the lake at any one time).
At Bungsamran, you can fish for Giant Catfish, Giant Carp, Snake Head, Arapaima, Freshwater Stingray and lots more. You can also rent all your fishing tackle there, there are 24 hour fishing guides available and, if you
don't catch anything, you get a complete refund.
There is also a great ProShop, a restaurant (serving lots of fish, of course) and accommodation available right on the lake if you want to stay there a few days, and fish to your heart's content.
For more information on Bungsamran and photographs, check out their website.
Boon Mar Ponds – A series of ponds, famous with fly fishers, Boon Mar Ponds is close to Bangkok and is a great place for a day of fishing or longer.
At Boon Mar Ponds, you will find Barramundi that seem to just jump up and grab the fly, all but guaranteeing you a day catching more fish than you've ever done before. The average size of fish is around 7 kilos, with some getting as big as 10 kilos. You can also go lure fishing here, if you are so inclined.
You can go freshwater fishing at Boon Mar Ponds yourself, of you can sign up with one of the many available tours that go there, with prices as low as 6.500 baht ($2.15) if you have a private fishing trip alone with a guide or, if you can get a group together, per person price falls to 3.800 baht ($125).
Fishing Khao Lak has a tour, with all the details on their website.
More information: