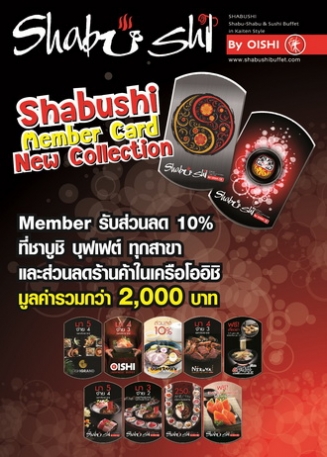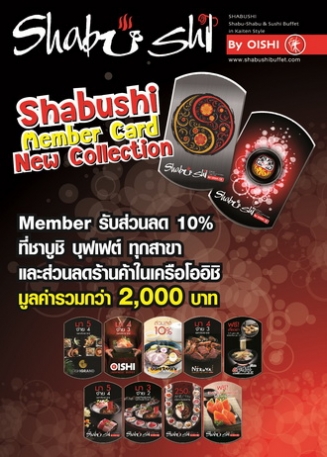 Restaurant membership cards in Bangkok are 'must gets' if you like saving money
One of the things I love about living in Bangkok, Thailand are the huge number of membership cards you can get to restaurants, hotels, clubs etc. Not only does it making eating out, staying in hotels and some luxury services much cheaper, it also makes it easier to decide sometimes on where to eat or stay. Restaurant membership cards in Bangkok, however, are some of the best deals around. Most are either free or low cost and used just a few times over a year can save you a ton of money.
If you don't have any restaurant membership cards in Bangkok, check out these two. I've had them for a while, use them all the time and calculated recently they'd saved me thousands of baht on meals in the last few months alone.
Black Canyon Coffee Card – The restaurant membership card I've had the longest in Bangkok is the one for Black Canyon Coffee, a chain of low-cost restaurants that serve delicious meals and darn good drinks.
The Black Canyon Coffee 'Black Card' membership card costs just 199 baht for 2 years. For that, you get a free drink when you first buy it (value around 80 baht depending on what you choose), coupons for meals and drinks during future purchases valued at 500 baht, and 10 percent off everything you buy at Black Canyon for the next two years.
Three visits and the card had already paid for itself in just the first month and, as I love eating at Black Canyon, I'll be using it for several times a month for the next two years. Plus, as Black Canyon Coffee restaurants are everywhere, you don't have to waste any time searching for one if you want to use your membership card.
Oishi Card – One of the best places to get a restaurant membership card in Bangkok is at Oishi, a Japanese chain, as they have restaurants and cafes all over Bangkok and serve amazing food and beverages.
The Oishi card can be used at any Oishi restaurant depending which Oishi card you get (it's well worth getting one for each of their restaurant chains), so that means their low-cost noodle shops, Shabushi buffets and the Oishi Grand, an upscale all-you-can-eat Japanese buffet chain. The card costs 199 baht and comes with free drinks and a gift (I got a tote bag when I signed up for the Oishi Shabushi membership card).
From then on, every time you use the Oishi card, you get 10 percent off everything for your party and 15 percent between 2pm and 4pm (ever wondered why Oishi is always packed between these normally 'dead' times? Now you know why.
Either sign up for a card at the Oishi website, or just grab one the next time you eat at an Oishi restaurant. As their food is always great and the cost of the card is inexpensive, I highly recommend getting one (or one for every Oishi restaurant if you eat at all of them).