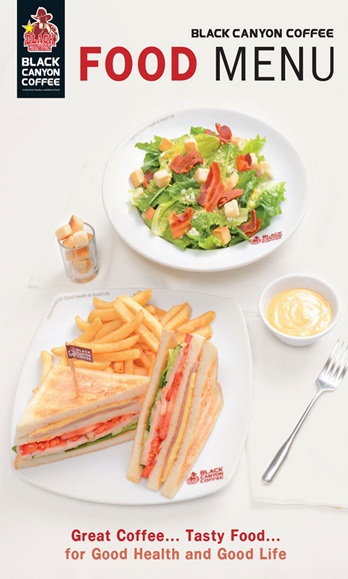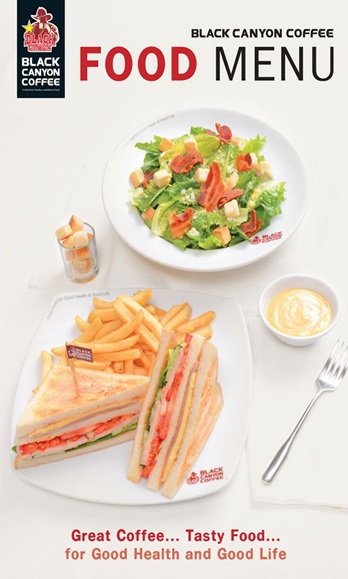 Although western restaurant chains are popular in Thailand, Thai restaurant chains in Bangkok, Thailand are even more so. They serve food more to the liking of most Thais, and prices tend to be cheaper.
I eat at Thai restaurant chains in Bangkok all the time, but definitely have favorites. Here are the ones I recommend, where the food is great, the prices are cheap and the selection of dishes is good.
S&P. S&P has branches all over Bangkok. I've probably eaten in at least 10 of them. Their menu is large, they serve a big selection of specialty drinks, and the consistency of quality is good.
My favorite dishes are the Spicy Seafood Spaghetti, Chicken with Cashew Nuts, Som Tam (the traditional Thai spicy papaya salad), Rice with Garlic Prawns, and the Spicy Sausage Salad. I always finish my meal with a hot latte and my favorite dessert of all time – the Ginko Nut with Sweet Taro Mousse.
Most dishes are around 100-150 baht ($3.25 to $4.65). You can also ask for the dishes to be made less spicy, so it's quite a popular restaurant for tourists.
S&P also has some of their most popular dishes available in the frozen food section of most Thai supermarkets. For only 70 baht ($2.30) you can get a good frozen dinner that is very similar to the same food you would eat in one of their restaurants, and heats up in just a few minutes.
Black Canyon Coffee. This sounds like a coffee shop but is, in fact, a full-blown restaurant with a huge menu.
Black Canyon Coffee serves both Thai and western food, with spaghettis, soups and curries being their specialties. Black Canyon Coffee makes a beautiful Tom Kha Gai (coconut soup with chicken), excellent sandwiches, and a delicious Pork with Spicy Garlic and Basil Sauce on Pasta. I also spend a lot of time craving their Iced Green Tea Shake with whipped cream, absolutely yummy.
They have hundreds of locations all over Thailand, and are one of the most popular restaurants in Thailand. Their prices are low, starting at 45 baht ($1.45) for a specialty drink and 70 baht ($2.30) for a spaghetti dish.
MK Restaurant. This is the Thai version of a Chinese suki restaurant. Suki is where you order little plates of meat, fish, seafood, vegetables, seaweed, sushi etc. and then dump everything in an enormous pot of boiling water in the middle of the table. Once the hot water has cooked the food, you fish it out with chopsticks and dunk it in one of the various sauces they bring to the table. It's absolutely delicious and a wonderful way to have a cozy communal dinner as everyone shares everything in the pot.
For 2 people, 500 baht (about $15.50) should cover a fairly decent sized meal.
Chester's Grill. The Thailand version of an American fast food restaurant, they are famous for their chicken dishes – simple rice dishes with chicken, some great grilled chicken sandwiches, healthy chicken burgers, salads, fried chicken and spaghetti dishes.
It's good fast food at a great price and is even brought to your table by a waitress. For a meal with a soft drink, average cost is 70-100 baht ($2.30 to $3.25) and the food is always good.
Chester's is also very popular with Thai young people, who will hang out for hours eating and doing homework. Many of the Chester's now also have a coffee shop attached, where they sell decently made lattes and coffees for a cheaper price than at cafes like Starbucks.
These four chain restaurants are my favorites. There are many others such as Seh Fah and Cabbages and Condoms, which only has five restaurants around Thailand but is growing. Its name comes from their tradition of giving you condoms instead of dinner mints, and all proceeds of the restaurants go to AIDS services in Thailand.
It is honestly difficult sometimes to recommend restaurants in Thailand as most of them are so good. Restaurants with mediocre food will not last long, simply because the Thais love food but are also incredibly discriminating. That's why, if you arrive at a Thai restaurant chain and it's empty, consider moving on somewhere else as any good restaurant in Thailand will be mobbed with Thais, all ecstatic at how delicious the food is.
Trying any of the restaurants I mentioned though, you won't go wrong.