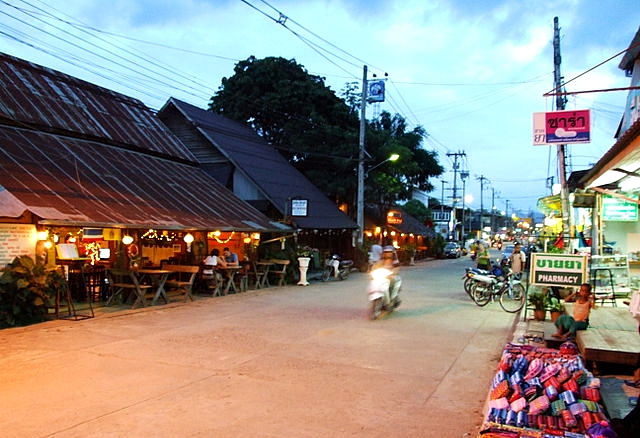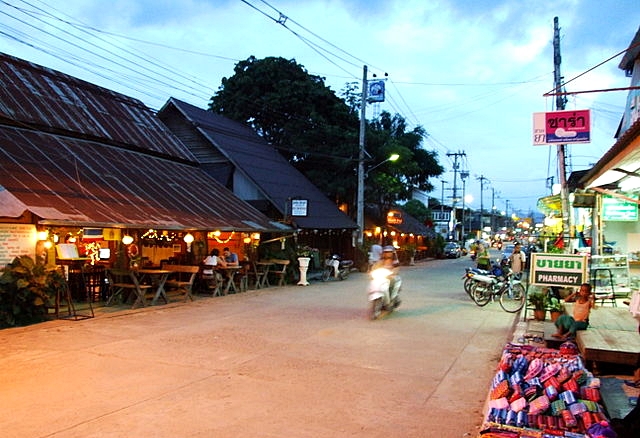 What are the best things to see and do in Pai, Thailand?
If you are planning a trip to Pai, Thailand, one of the things you will be interested in finding out is what there is to do there, and what are the best things to see once you get there. After all, like most places in Thailand, you can keep yourself quite busy in Pai, even if it is a pretty small place.
When it comes to the best things to see and do in Pai, Thailand, though, when I decided to write this article I went straight to my favorite Thailand YouTube channel — 8 Miles From Home. A YouTube channel run by a British couple that lived in Thailand for 4 years and produced travel videos for a living while they were there. Because their two videos of the best things to see and do in Pai is excellent.
So what are their tips for the best things to see and do in Pai?
Eat — which is exactly what they do at one of their favorite restaurants —  Lemon Thyme Cafe.
Visit Mor Paeng Waterfall — a two level waterfall on the outskirts of Pai, that is lovely. Just go in the rainy season as the watefall is in full force and it's a great place to cool off.
Go to Baan Santichon Chinese village, not really for the slightly cheesy touristy stuff, but to see the incredible view instead.
The Grand Canyon of Pai (Kong Lan) — again on the outskirts of Pai, but a very pretty area with a large canyon, lots of trails for hiking and nice views.
Climb the 353 steps up to Wat Phra That Mae Yen temple — there is a pretty temple complex at the top of the hill, and a stunning view out over Pai.
Spend an afternoon just chilling in a cafe (Pai has some excellent cafes) — buy a coffee, read a book, work on your laptop or just hangout and talk to friends.
Rent a scooter and see the area — you can rent a scooter in Pai for between 150 and 250 baht a day. Yes, for less than $8, you can spend your day riding around Pai and out into the countryside seeing all the sights.
Go to see the Land Split — just a large split in the ground that a local Thai farmer has turned into a tourist attraction, with free drinks and snacks (pay what you like) and a wonderful place to sit in a hammock and just chill.
Visit Pai's Walking Street Night Market — This market is on Rungsiyanon Road.and goes on into the evening hours. Sure, it's quite touristy, but you will still find some lovely Thai handicrafts, snacks, clothes and laquerware. Buy a postcard here and send it to a friend from Pai. That's what many Thais do as it is a scene from a famous Thai movie.
There are, of course, many other things to do in Pai, but these nine are a great start. Now watch 8 Miles From Home's videos below for all these and a few more.