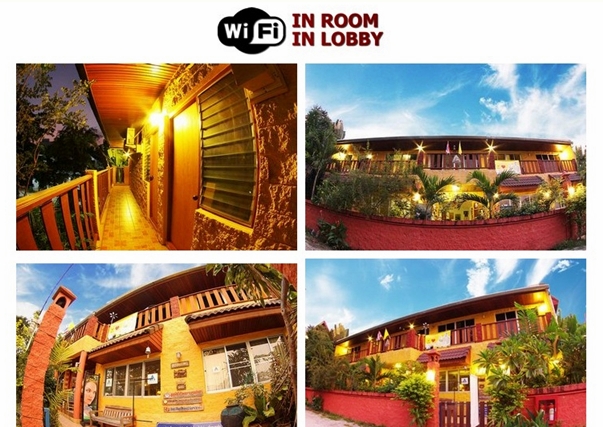 As if traveling in Chiang Mai, Thailand is not cheap enough, the city is also home to some of the best youth hostels in the country. With rates as cheap as $8 a night, these top three best Chiang Mai hostels offer comfortable and clean accommodation, in superb locations and with thoroughly modern amenities and facilities.
They are not just for 'youths' either, anyone is welcome.
Chiang Mai International Youth Hostel – A member of Hostelling International, the Chiang Mai International Youth Hostel is an international standard hostel with every facility any budget traveler could want.
At Chiang Mai International Youth Hostel, you'll find a wonderful home away from home. Open for more than 20 years, at this hostel there's no age limit, accommodation is comfortable, clean and safe, and it's in a great location just a 20 minute walk from Chiang Mai's famous Night Market.
The hostel has nine rooms, all of which come with air conditioning and an en suite bath, Wi-Fi internet and satellite TV. Children are welcome. There is a choice of a single or double room and with rates beginning at 500 baht per night ($16.50) for an air-conditioned room, or 300 baht per night ($10) for a room with fan, your stay here will not only be comfortable but cheap too.
Spicythai Backpackers – Another of Chiang Mai's best hostels is Spicythai Backpackers. Situated in Chiang Mai's uptown area near Chiang Mai University, markets and temples, Spicythai Backpackers offers both dorm rooms and double rooms in a clean, comfortable environment.
Right on Nimmanhaemin Road, you couldn't ask for a better location as this really is the fashionable and trendy area of Chiang Mai, with cafes, restaurants, bars and boutique shops right outside the front door.
Both rooms and dorm rooms have Wi-Fi internet, and you will also find a fully-equipped kitchen, a small bar, a common area with TV and DVDs, laundry room and long-term luggage storage. The hostel has an extremely friendly staff and even a tour area, where you can book a trekking tour or a trip to one of Chiang Mai's elephant parks.
Private double rooms with en suite bath are 700 baht ($23) per night per room (so $11.50 per person) and a bunk bed in a dorm room is only 250 baht ($8.25).
Backpacker House – Another true backpacker hostel is Backpacker House, situated on Suthep Road and close to Chiang Mai University, within walking distance or a five-minute songtaew ride of many Chiang Mai
attractions.
At Backpacker House, there is a choice of single rooms, dorm rooms or group-shared rooms, all with clean and comfortable beds and shared shower rooms. The hostel also has free Wi-Fi internet in each room, and cable TV.
There's a cafe, a common room, a mini-mart, laundry facilities and luggage storage. In fact, Backpacker House offers more amenities than some five-star hotels. Room rates begin at $6 per night per bed.