BKK Bagel Bakery in Bangkok, Thailand – Great Bagels, a Bit Pricey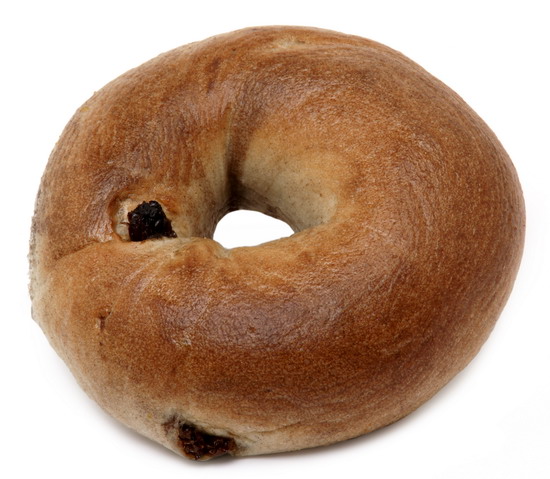 In my many years of living in Bangkok, Thailand, I've managed to find the western food I miss somewhere in the city. The only exception to that have been authentic-tasting American bagels – which didn't exist anywhere in Bangkok. A fact most westerners living here will agree with. Now though, that's all changed, with the opening of a new American-Thai-owned restaurant called 'BKK Bagel Bakery'. A sensation on Twitter, with half of Bangkok wanting to try it, as a devoted foodie I had to try it too. BKK Bagel Bakery in Bangkok does serve authentic-tasting American bagels, to that I can attest. But are they worth the price?
What is BKK Bagel Bakery? – Just in case you're not aware, BKK is the code used for Suvarnabhumi Airport. It's also the shortened version of 'Bangkok' for just about anyone who lives here. BKK Bagel Bakery however is a new bagel shop owned by an American and a Thai, who decided Bangkok needed real New York-style bagels. That sentiment, of course, I have to agree with. So BKK Bagel Bakery, a bakery and deli was born.
I'd read about BKK Bagel Bakery in one of Bangkok's magazines and figured I'd get there eventually. Then an American friend called me, beside herself with glee, full of tales of BKK Bagel Bakery and how we absolutely must try it. Seeing as how it's half way across Bangkok from where I live (and with close to 10 million people, Bangkok is huge), I wasn't too excited about the trip but seeing as how she was, off we went for bagels.
The Menu at BKK Bagel Bakery – Before I mention the bagels at BKK Bagel Bakery and the menu, I have to preface everything I'm going to say with "I'm torn". That's right. Torn…. that I can't give BKK Bagel Bakery two thumbs up in all categories and, for me, it's simply about price and the cream cheese.
On the bagels themselves, honestly, BKK Bagel Bakery can't be faulted. They really do taste like New York-style bagels and, for someone like me, who hasn't eaten one in four years, yes, I loved it, loved it,
loved it. They're soft and moist on the inside, crisp on the outside. Absolutely perfect.
As for what we ordered, I went with a Show Stopper – a bagel sandwich stuffed with turkey, havarti cheese, bacon and avocado – and it was heavenly. I could have been sitting in a deli in Manhattan, I kid you not.
My friend had the Verrazano – roast beef, Swiss cheese, mustard and sauer kraut, which she also said was superb.
Once we'd finished those though, we couldn't stop there, and we ordered a cinnamon raisin bagel with cream cheese for dessert. But this one was just a little off. The bagel, like the two previous, was perfect. The best cinnamon raisin bagel I've had in years. The problem for both of us was the cream cheese. Bland, tasteless and a bit like plastic, we wondered if BKK Bagel Bakery was using the Thai brand – which as any bagel and cream cheese connoisseur will tell you is a no-no, as it really is inedible.
Prices at BKK Bagel Bakery – Here's where I come to my second negative. The prices at BKK Bagel Bakery, with an explanation as to which products and why.
If you're going there to order just a bagel with some cream cheese (and they do have seven types of bagel and four varieties of cream cheese), then the price can't be faulted. 35 baht for a bagel and the same for cream cheese, at 70 baht ($2.30), the price isn't too steep. Add onto that a decent latte for 55 baht ($1.95), which is average Thai price, and with these tasty treats you're onto a winner for lunch.
Where BKK Bagel Bakery falls a bit short, in my opinion, is in the price of its sandwiches. With the smoked salmon sandwich at 195 baht ($6.60) and the Show Stopper and the Verrazano at 225 baht ($7.60), to me it's a tad too much. Particularly as it's nothing more than a bagel on a plate stuffed with a bit of meat and some cheese.
But, when you factor in the average daily Thai salary is from 160 baht ($5.42) to 221 baht ($7.49) – it's a little hard for me to justify spending what one Thai makes in a day on a bagel sandwich. But, as they say, that's just me. You may think differently.
I will however definitely be back for a second toasted cinnamon raisin bagel, with the hope they'll finally get some proper cream cheese.
BKK Bagel Bakery is open Monday through Saturday (oddly, on Sunday when more Thais eat out than any other day of the week, they're closed which we couldn't understand). They open at 8:30 am every day, but close
at 6:30 pm on Monday through Friday and 3pm on Saturdays.
You'll find them in the Maneeya Center, right next to Chidlom BTS sky train station.