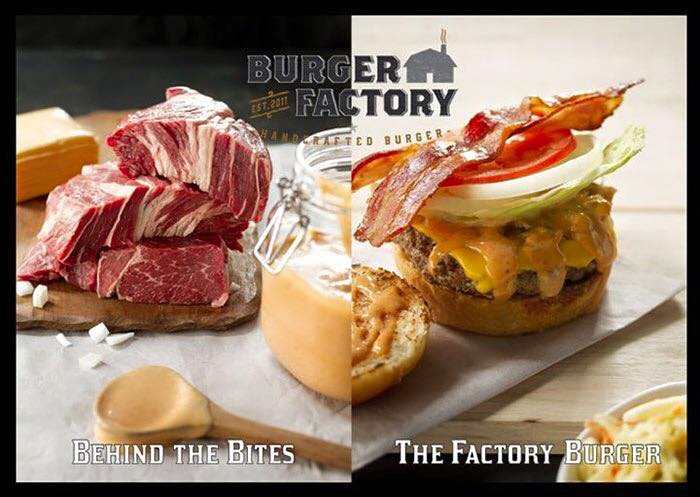 If you enjoy burgers and are looking for an authentic American-style hamburger restaurant in Bangkok, Thailand, look no further than Burger Factory.
Their burgers are consistently tasty, there are a nice variety of toppings to choose from, buns are always fresh, their curly fries are delicious, and the meat is lean and good quality. Well, they do use 100 percent Australian grain-fed beef to make them.
The meat is also ground, and not minced like many other Bangkok burger restaurants, so it stays together well when you are eating it, and doesn't disintegrate into a moist mess on your plate. (A pet peeve of mine, and why I always love eating Burger Factory's burgers).
They even serve a grilled salmon burger if fish is more your scene.
Food also comes very nicely presented, service is fast and the wait staff is lovely. In fact, if you want a gourmet burger in Bangkok, then Burger Factory is definitely the place to try.
The restaurant too is nicely designed, and has a nice feel to it, and drinks are excellent — with everything from healthy shakes to vanilla shakes to cocktails and beer.
You will find Burger Factory at 3, Soi Ekkamai 10 in Bangkok. You can call them at 02 714 4249. They open every day at 11am and close at 11pm, except Fridays and Saturdays when they are open until midnight.