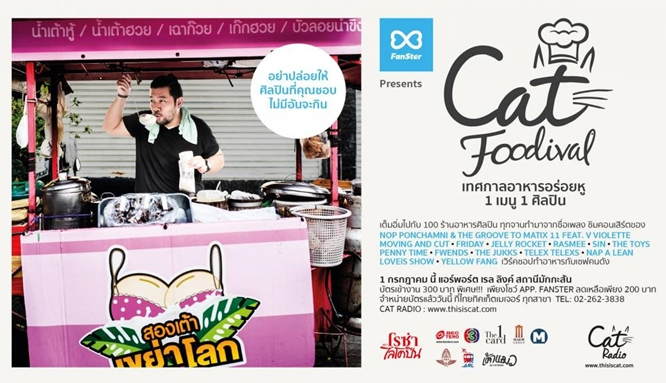 Cat Foodival, the very successful and very fun food and music festival put on by Cat Radio, is back again this year for Cat Foodival 2.
This year's festival will be at the Makkasan Airport Link Station and you can expect a fair number of food venues (around 100) serving some amazing food.
There will also be live music performances from Thai artists like Paradox, Rasmee, The Toys, Fwends, Moving and Cut, Sin, Penny Time and Yellow Fang.
The Cat Foodival starts at 11am on Saturday, July 1st, and the festival runs till 10pm.
Tickets are 300 baht, and can be bought at Thai Ticket Major. Call 02-262-3838 for more details.