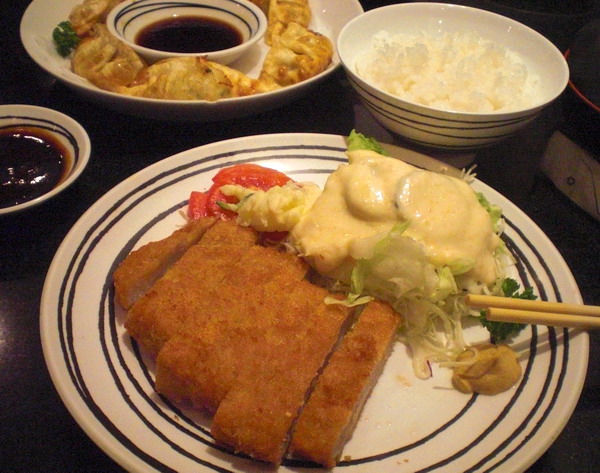 Do you like sushi? Then you'll love eating in Bangkok, Thailand. Bangkok is home to hundreds of sushi restaurants, sushi bars and sushi chains. Edoya is one of Bangkok's most famous and most popular sushi restaurants, and a mecca for sushi lovers from all over Thailand. I first ate at Edoya years ago with an American friend, who has lived in Bangkok for decades. Since my first visit, there isn't a month goes by where I don't eat at Edoya at least once. After all, there are few places in Bangkok you can find sushi this wonderful for such a cheap price.
Location of Edoya – Edoya Japanese restaurant is on Rama 4 road, just a five minute walk from Sala Daeng BTS sky train station. You'll find it at the entrance to the Charn Issara Tower at 942/51 Rama 4 Road in Bangkok.
Food at Edoya – Edoya is so popular for lovers of sushi or Japanese food as, not only is the food incredible, but their menu is huge. On my first trip to Edoya, I spent at least 15 minutes perusing the menu as all of my favorite foods were represented there along with 50 other menu items I'd never heard of.
Expect to find sushi, sashimi, okonomi (Japanese pancakes), yakimono itameono (grilled dishes) and many more delicious treats beside.
Although I've tried at least three quarters of Edoya's vast menu at this point, there are some dishes I almost always order as they're inexpensive, great value for money and simply delicious. I've also recommended them to friends who end up as addicted to them as I am. They are the salmon salad, the suki yaki, any of their tempura dishes and the hiramasa sashimi (a yellowtail kingfish sashimi that's absolutely to die for).
With more than 150 items on the menu though, you may end up trying other things first and, believe me, you won't be disappointed by any of them. The food Edoya serves is fresh, perfectly prepared and brought to your table by some of the loveliest wait staff in Bangkok. Their Japanese teas are also wonderful and a must-drink for most of the diners there.
Prices at Edoya – As Japanese restaurants goes, Edoya is about mid-range in price (chains like Fuji and Oishi are slightly cheaper) but the quality of the food they serve is top range. Prices begin per dish at around 120 baht ($4)and go up to 500 baht ($16.50) for dishes like sashimi mori awa. But the average price per dish is between 120-180 baht ($4-6) so, as you can see, hardly a bank breaker. If I don't eat a lunch set (see below), I usually get away with having spent around 600 baht ($20) but I'm so stuffed to the gills with delicious fresh Japanese food, I can barely walk back to the sky train. Believe me, it's worth every satang (a Thai 'penny')
The best deal at Edoya is their lunch sets, and you'll find the restaurant pretty full then, so get there early if you want a table quickly. They're only served between 11:30-2pm every day, but at 190 baht ($6.20) for a set made up of several dishes, they're an amazing deal. You have a choice of three sets too, so you're bound to find something you like.
Bangkokians are extremely choosy about the food they eat and for a restaurant to survive for a long time, the food has to be good. That Edoya has been open for more than 30 years is a testament to its superb food, inexpensive prices and excellent service. If it's around another 30 years (or longer) I certainly wouldn't be surprised. On your next trip to Bangkok, give it a try. You won't be disappointed.