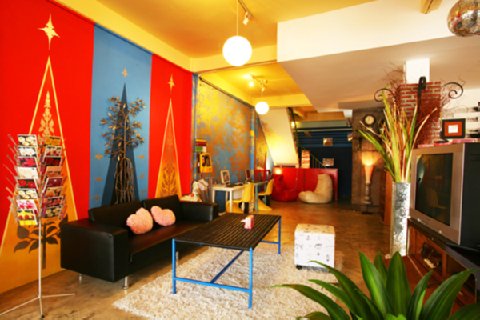 Thailand is a wonderful place to travel too if you are on a budget. It has become a lot more expensive in the last year, due to the plummeting US dollar, but it is still possible to have a great vacation on the cheap. It is also possible to find a cheap hotel in Thailand and 'cheap' in Thailand doesn't usually equate with horrible.
A cheap hotel in Thailand is often a 3 or 4 star hotel, with all the amenities and in a great area. Or a cheap hotel in Thailand is a family-run guest house with clean rooms, free breakfasts and nice service. But how do you find a cheap hotel in Thailand?
1. Guesthouses. Guesthouses are some of the cheapest places to stay at in Thailand. They are usually family owned and operated and are cheap, clean and safe. A typical guest house in Bangkok will be around $7 to $15 a night. Most of the $7 a night guesthouses are not usually places you would want to stay at unless you like bedbugs and noise. But many backpackers do stay at these places so, if you are not fussy, go for it.
For $10 to $15 a night though, you can get a nice clean room, usually in a great location, and often including a free breakfast. Outside Bangkok, guest houses are even cheaper. For $7 to $10 a night in a small Thai town or resort, you will get a nice room. 100 baht more (around $3) and you will be cooked a full Thai breakfast as well.
For a cheap hotel room in Thailand, do a search online for 'Thai guesthouses'. There are thousands of them.

2. Hotel Booking Sites. There are several hotel booking sites that specialize in cheap Asian hotel rooms. You can get a cheap hotel room in Thailand by booking through a hotel booking site. For instance, when I go to Chiang Mai, I know which hotel I want to stay at but I never book a hotel room there through the hotel website. Instead I go to a hotel booking site and reserve my hotel room there.
I usually save between $10 and $30 a night, yet get the same room I would have had I booked through the hotel website.
3. Book A Hotel Outside the Main Town Center. In Thailand, there are many 4 star hotels that are slightly outside the main town center. In Bangkok and Chiang Mai, for instance, you can book a 4 star hotel for less than $50 a night if you are willing to be five or ten minutes away from the center of town.
Don't forget, in Thailand, transportation is incredibly cheap. A taxi ride is usually about $1, so even if you are five minutes from town, you will only spend $2 a day getting there and back, and stay in luxurious 4 star accommodations while you're there.
4. Rent a Bungalow. If you are going to the beach, rent a bungalow for a week or two. Many of these are basic and only cost $7 to $10 a night, but there are also more luxurious bungalows right on the beach with air-conditioning and maid service for less than $25 a night. Also, many of them are quite big, so you can have a few people staying in one, which cuts down the cost per person drastically.
5. Business Price. In hotels in Thailand that are 3 star or more, it is often expected that you will not take the first price offered to you. If you arrive at the hotel dressed well ie: clean and pressed clothes, polished shoes, shaved and no shorts, you will often be able to get a 'special discount' or corporate rate. Especially during the low-season (May to October), you can get very good deals on hotel rooms in Thailand if you're willing to ask for a lower price. But remember, be polite and don't get angry.
The minute you lose your temper, any 'special discount' you may have received just flew out the window. Being polite and nice in Thailand will reap your rewards before unheard of.
With these few tips, you should easily be able to find a cheap hotel in Thailand. It is safer to book at least the first few days of your trip from your home country then, when you get here, start looking for other hotels if you feel you can get a cheaper price.
Honestly though, if you don't mind paying a little extra, you're better booking a 3 or 4 star hotels online from your own country. You will get lovely accommodation at a fraction of what you would pay in the US or Europe and still get a cheap holiday.