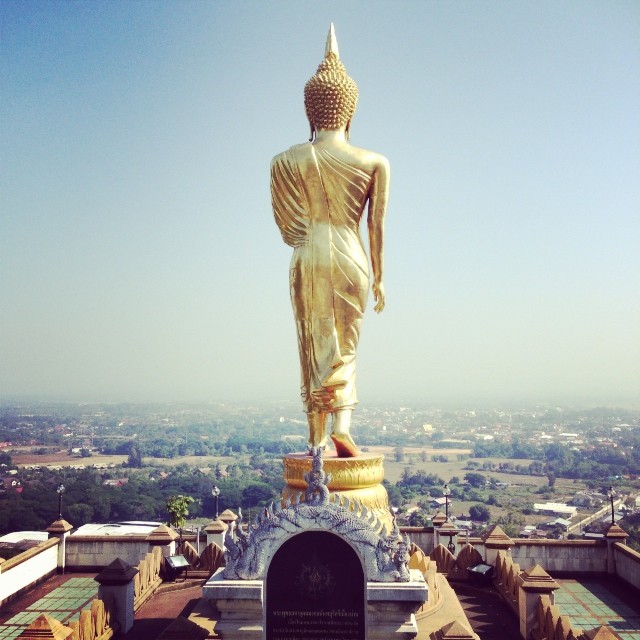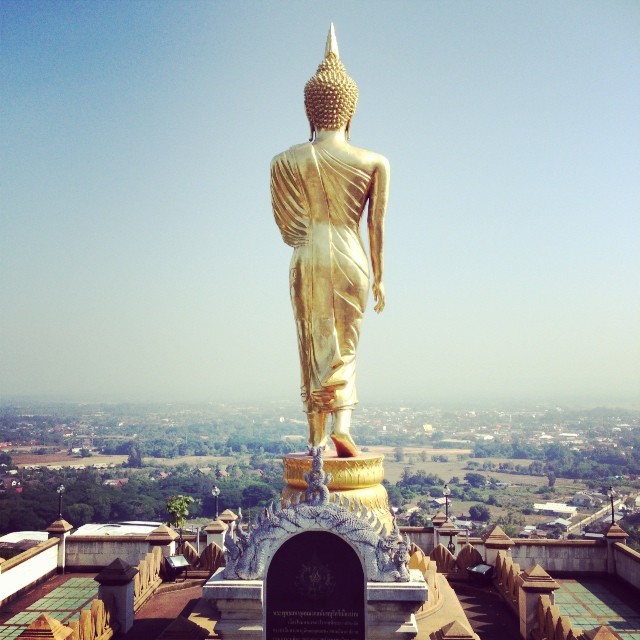 How to Save Money Your First Year Living in Thailand
During my first year living in Thailand, I wasted so much money that I didn't need to spend. Money on furniture, clothing, food, transportation – you name it, I spent more money than I needed to on just about everything and it was only because I wasn't familiar with the cheaper ways of doing things or the less expensive places to shop.
If you too are planning a move to Thailand, your first year living here while you're settling in can be expensive. That's why you need to read the following tips, as you really could save thousands and still live comfortably in Bangkok.
Food – When I first moved to Bangkok I ate a lot of western food as that was the food I was used to eating. Needless to say, my food bill was more than five times what it should have been as western food in Thailand is enormously expensive compared to the local cuisine and it honestly doesn't taste as good.
Start eating Thai food as soon as you arrive. You can buy it at millions of food stalls across Thailand, and even more air conditioned restaurants, and, starting at only $1 a meal, it's not only cheap but delicious as well.
Furniture – If you are setting up a new apartment or house that doesn't come with furniture (most do), do not buy your furniture at large furniture stores or at places like Index Living Mall. I did and I lived to regret it, as the quality was only so-so yet the prices were high.
Find out from your Thai neighbors or Thai co-workers where they buy their furniture. It's often at places that make custom furniture for each individual customer but at low prices you won't be able to believe. Or shop at places like Chatuchak Market in Bangkok, which has a large furniture section in all styles and almost all are handmade and superb quality. Their prices? Much cheaper than I paid for sub-standard quality.
Do Not Pay for Cable TV – One of the biggest money wasters I decided upon during my first year in Thailand was to pay for monthly cable TV. Upwards of $75 a month, not only was it a huge waste of money as I spent more time out than I did at home, I finally realized I could watch everything I wanted to see on the internet — for free.
Most apartment buildings in Thailand also come with free basic cable, so you will usually get the BBC, an Australian channel, a movie channel and a couple of other non-Thai channels, as well as the gamut of Thai fare. Why pay extra if you don't have to, especially as there is so much to see and do in Thailand, you won't be home much anyway.
Be Careful on ATM Fees – One of the biggest wasters of money in Thailand are the expensive Thai international ATM fees, as Thai banks now charge 200 baht or almost $6 per withdrawal if you withdraw money from your account bank home (withdrawals from a Thai bank account are either free or less than 10 cents a withdrawal).
Make sure you only use ATMs at banks that allow large withdrawals so you only need to do one or two withdrawals a month from your bank account in your home country (Bangkok Bank allows 25,000 baht per withdrawal). Otherwise, if you start withdrawing money at just a couple of hundred dollars a time, you could easily spend $30 a month or more on ATM fees.
Don't Take Taxis Everywhere – Like many westerners living here, my first year in Thailand I spent far too much money on taxi fares. Yes, taxis in Bangkok are incredibly cheap compared to taxis in the west but they are much more expensive than buses, the sky train, the underground, boats and motorcycle taxis.
The other problem with taking taxis everywhere, particularly in Bangkok, is the traffic is horrendous. So you can easily spend three times what should be your normal taxi fare just sitting there with it not even moving.
The occasional taxi ride is fine. I still take them at least ten times a month when I'm carrying a lot of bags. If traffic is terrible or you're not carrying many items, however, either take a bus, boat, a motorcycle taxi, or the sky train or underground or, yes, even walk. I now love to walk in Bangkok as you see so much more of the 'real Thai' life than you do stuck in the back of a taxi.
If you just follow these five quick tips during your first year living in Thailand, you will save several thousand dollars over not doing so.
And that is several thousand dollars more you'll have to travel the country and see all the amazing things Thailand has to offer.