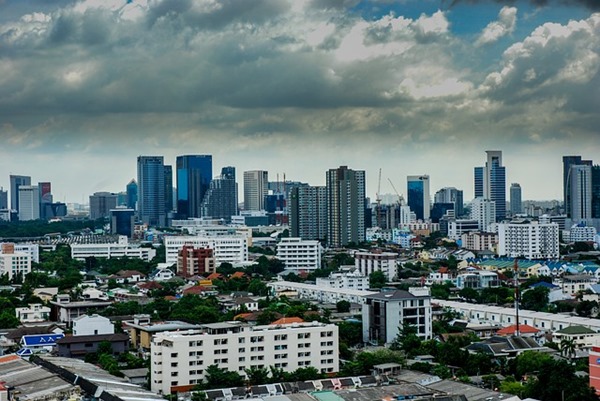 More than a year and a half of Thai government flip flops on decisions about Covid-19 continued today as authorities have announced Thailand is not opening to international tourists in October like they said.
Not even if they insisted the country would be only a few weeks ago.
Instead, the government has delayed plans to open Thailand back up to international tourists until November. Maybe.
The reason?
Vaccination rates continuing to fall far short of targets, due to either problems getting enough vaccinations for the people that want them, or millions of Thais having no interest in getting them.
In fact, with only 22% of Thais fully vaccinated, and just 44% in Bangkok, it will be quite a while before anywhere in Thailand reaches the 70% vaccination rate Thai authorities demand before a country re-opening can occur.
Foreigners on social media called today's decision weeks ago
Earlier this month, Thai officials announced international tourists would be able to visit Bangkok, Hua Hin, Pattaya, Chiang Mai and several other cities beginning in October. Foreigners all over social media were immediately betting it would not happen.
Then, last week, Natapanu Nopakun of the Center for Covid-19 Situation Administration (CCSA) gave a briefing in which he said an October 1st reopening plan had not been approved.
At that point, every foreigner on social media was congratulating themselves for being correct.
Now, with vaccination rates falling far short of the 70% they wanted, Yuthasak Supasorn, the governor of the Tourism Authority of Thailand (TAT) came out today saying this means pushing Thailand's opening date to November.
Again, foreigners on social media are not remotely surprised, as they called it weeks ago.
Of course, even with a November re-opening now announced for Thailand, few believe that will do much to help the country's already decimated tourist industry.
Related: Thailand's household debt rises to 90.5% during country-wide economic crisis
Even if the country does reopen then. And, let's face it, it is still a very large if.
After all, as is usual with Thai authorities, Thailand reopening in November will not be announced until a few days before it happens, as they continue to muddle their way through what has become the worst economic crisis in Thailand's modern history.
As it takes well over two weeks for any international tourist wanting to travel to Thailand to get a Certificate of Entry (COE) via a Thai consulate or embassy so they can travel, it would be at least mid-November before most international tourists could even get to the South East Asian country.
By that point, Christmas is only a few weeks away, and most will want to spend it with their families. At home. Not on a Thai beach, or in a Thai city, wearing a mask and being subjected to numerous expensive Covid-19 tests throughout their stay.
Because, yes, even if Thailand does reopen to international tourists in November, other than a mandated quarantine, all the severe restrictions being forced on international tourists now will still remain.
Meanwhile, other than a few thousand international tourists in the Phuket Sandbox in the last three months, Thailand's tourism industry is non-existent.
Down from over 40 million people expected last year before the Covid-19 panic happened, to the overly optimistic 300,000 the Tourism Authority of Thailand still insists is possible .
And that number, of course, was IF Thailand opened up to international tourists on October 1st.
Whoops.