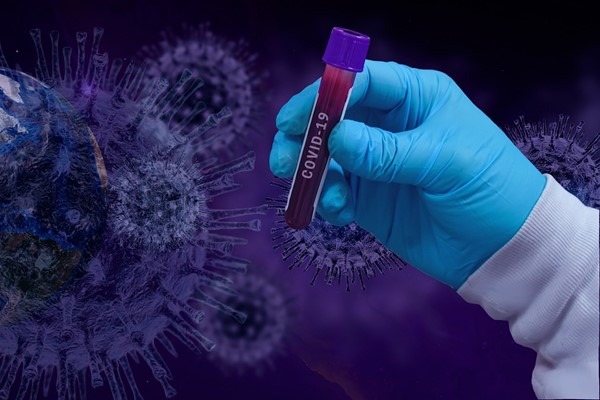 It is easy to see how badly Thailand's Covid-19 strategy has failed
While the number of new Covid-19 cases in Thailand reported today, Sunday September 19th, are slightly lower than yesterday, they are still far higher than Thai authorities predicted they would be only a few weeks ago.
To the extent that today's new Covid-19 cases in Thailand are still 13,576, which is only 533 fewer than yesterday's 14,109.
The number of new cases also outnumbered the number of new recoveries, with just 12,492 people being discharged from Thailand's hospitals since yesterday.
In fact, on Wednesday the Public Health Ministry stated it believes cases could increase even further in October as some restrictions are lifted.
Don't forget too, unlike most other countries that ask those who test positive to self-isolate at home, Thailand incarcerates most people that test positive for Covid-19 in either hospitals or community isolation centers.
As the constantly increasing numbers prove, this and other mandates within Thailand's Covid-19 strategy have not helped them control its spread at all.
Neither has closing the border to most international arrivals for over 18 months been successful in doing anything but destroy the Thai economy and put millions of Thais into unemployment.
In fact, since March, 2020, the Centre for Covid-19 Situation Administration (CCSA) has reported 1,476,477 new Covid-19 cases, causing Thailand to plummet in the world rankings of Covid infections from a place of 104 at the beginning of the pandemic to today's ranking of 29.
A ranking lower than countries like Pakistan, Nepal, Vietnam, Taiwan, South Korea and Sri Lanka, and even lower than Sweden — a country that has never mandated masks be worn, has never had a lockdown, and has spent the last 19 months living life as normal with only minor restrictions against the virus.
In other words, if you want to know if continual lockdowns, mandatory masks, confinement in hospitals or isolation centers for anyone testing positive for the virus, frequent Covid testing, and a myriad of other strict restrictions still in place in Thailand help stop Covid at all, you only have to look Thailand's Covid-19 strategy to see how badly they fail.