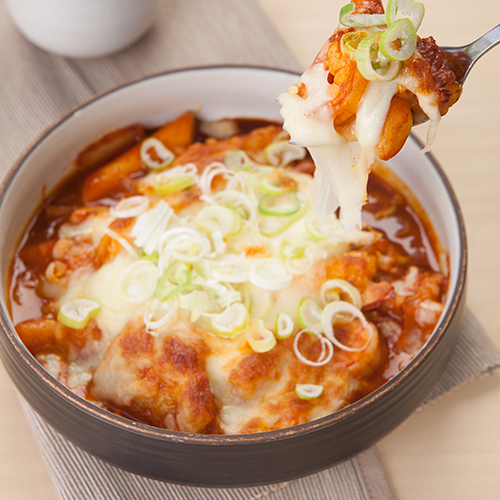 Is food good at Korean Ma in Bangkok, and is it cheap?
Since I moved to Bangkok 15 years ago, I have been a huge fan of Korean food, as the city has some of the best I have ever eaten. That being said, Korean food in Bangkok is not always one of the cheaper choices and not usually as affordable as Thai food.
That is why one of my favorite Korean restaurants in Bangkok is Korean Ma. A chain of inexpensive Korean restaurants that serves home-made style Korean food just like your Korean Ma would do — if you had one, that is.
There are several locations of Korean Ma in Bangkok, but my favorite to visit is the one at La Villa shopping center right next to Ari BTS sky train station, and just a couple of stations from my apartment.
Interestingly, it is also the same location Eat Sleep Bangkok recently went to when they reviewed Korean Ma (and do subscribe to Eat Sleep Bangkok's YouTube channel if you're interested in Bangkok restaurant reviews. They do some good ones).
As you will see from the review video of Korean Ma, the specialty of the restaurant is Korean stew, which a lot of people order, and which I have eaten more times than I can remember. And, yes, it's delicious.
But they do also have an extensive menu of other Korean food, like Kimchi Gyoza, Seafood Tteokbokki (which is amazingly delicious, especially if you love cheese), Bacon Jajangmyen, Kimchi Tako and Barbecue Pork Ribs.
Korean Ma's sets are the best way to go as well if you want good value for money, as you get a main dish plus rice, kimchi, miso soup, Korean condiments, a scoop of ice cream and an iced tea.
Prices are very affordable too.
The Korean stew set menu, for instance, is only 215 baht (around $6.15) and it comes with plenty of food.
Watch the video review of Korean Ma in Bangkok below. As usual, Eat Sleep Bangkok does an excellent job of showing you just what the food looks like and what you get with a typical order.
My only suggestion? He is correct that the beef stew by itself is a little bit bland but, if you drink the miso soup and then add the condiments and kimchi to the stew and mix it all together, which is what I always do, it's delicious. And very filling.
You can find out more about Korean Ma on their Facebook page.