La Scala at The Sukhothai Hotel Has Incredible Pizza and the Best Pizza Pies in Bangkok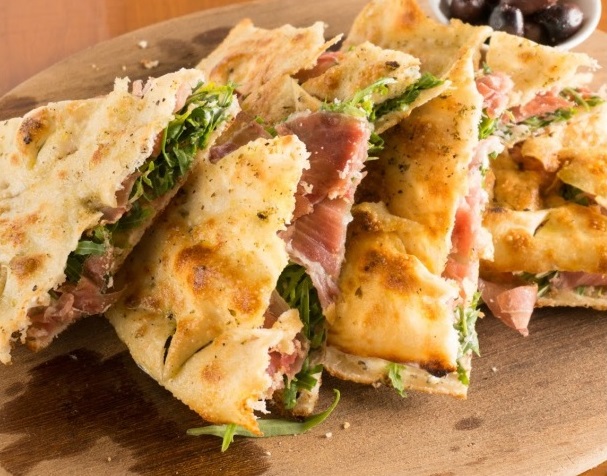 If you are looking for the best pizza in Bangkok, look no further than the La Scala restaurant at the prestigious Sukhothai Hotel. Not only does La Scala serve the best pizza in Bangkok (and actually some of the best pizza I have ever eaten anywhere), it also serves these amazingly delicious gourmet pies as well.
La Scala prides itself on its authentic Italian cuisine, its fabulous wines and its stunning interior design and lovely atmosphere that make this restaurant such a delight to dine in.
It is really no wonder that the restaurant was named one of the best in Thailand by Thailand Tatler magazine, and one of Asia's finest restaurants by The Miele Guide, as everything at La Scala is pretty much perfect.
If you are looking for the best pizza in Bangkok, look no further than La Scala.
I also highly recommend their signature pizza dish, the Schiacciatina Pizza. Not a traditional pizza as you know them and, at 790 baht (around $22), it is a little pricey (well, you are at the Sukhothai) but so worth it.
Just imagine, Parma ham, arugula, mascarpone cheese and tomatoes served inside a baked loaf of warm and crusty pizza bread and then served in thick slices. It is honestly one of the most amazing things I have ever eaten.
You will find La Scala at the Sukhothai Hotel, at 13/3 South Sathorn Road, Bangkok, 10120. Reservations are recommended, as it is very popular.
Opening Times
Lunch: Monday – Sunday: 12:00 – 14:30 hrs.
Business Set Lunch: Weekday: 12:00 – 14:30 hrs.
Dinner: Monday – Sunday: 18:30 – 23:00 hrs. (Last order: 22:30 hrs.)