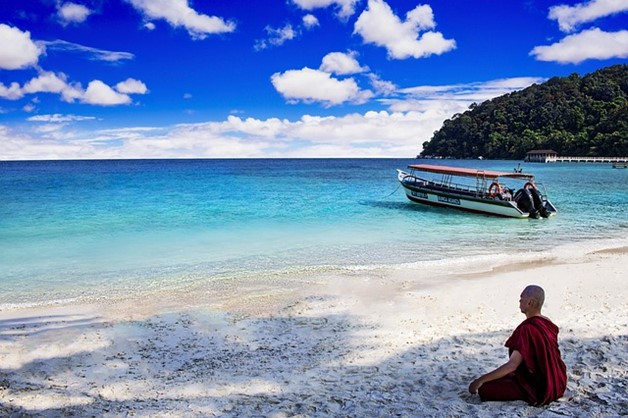 This week, the Malaysian government announced the Recovery Movement Control Order (RMCO) — the order that mandates strict travel restrictions — will remain in place until January 1st, 2021.
That means Malaysia is closed to international tourists until the end of 2020.
The announcement is somewhat of a shock to Malaysian businesses and to the Malaysian travel industry, as the RMCO was initially set to expire on August 31st, 2020.
That the RMCO is to remain in place for another three months means the Malaysian tourist industry, and any businesses connected to it, will continue to take a financial hit. As will the country's export industry.
Like neighboring Thailand, which has also implemented policies to encourage domestic tourism with very limited success, the Malaysian government is also trying to persuade Malaysians to travel around Malaysia.
Like Thailand, however, the Malaysian economy is now weak, with much of that due to the country being locked down to international tourists and to most international business trips.
Just like Thailand, exports of goods and services also declined for a third consecutive quarter by 7.1 per cent in Q1 2020. That is the biggest decline Malaysia has seen since the Asian financial crisis in 2009.
This has resulted in a projected contraction of the Malaysian economy by at least 3.1 in 2020, according to the World Bank.
Malaysia tourism down 83% with only 4.3 million tourists through end of 2020
For foreigners still in Malaysia, the government of Prime Minister Muhyiddin Yassin says, as long as the RMCO remains in place, and they have a tourist visa that expired after January 1st, 2020, they can still leave Malaysia without being fined.
Should they hold a tourist visa that expired before January 1st, however, fines will be incurred.
In that respect then, the Malaysian government is being more lenient than Thailand, which has now given foreign tourists trapped in the country only until September 26th to either leave or get a relevant visa to allow them to stay.
A strange decision when you consider the Thai tourism industry is in danger of collapse.
With the RMCO remaining in place in Malaysia, this means any international visitors will be limited to those with family in Malaysia or who have need of essential travel due to business.
Even then, people taking advantage of this will still be mandated to remain in quarantine for 14-days upon arrival in the country. Something many people considering a trip to Malaysia will think twice about.