Outdoor Restaurants and Bars in Bangkok, Thailand: Enjoy the Lovely Weather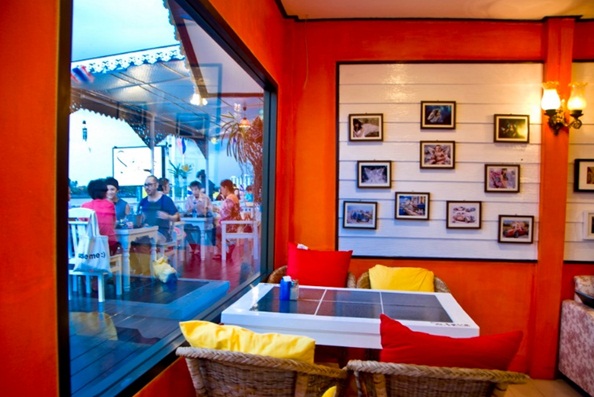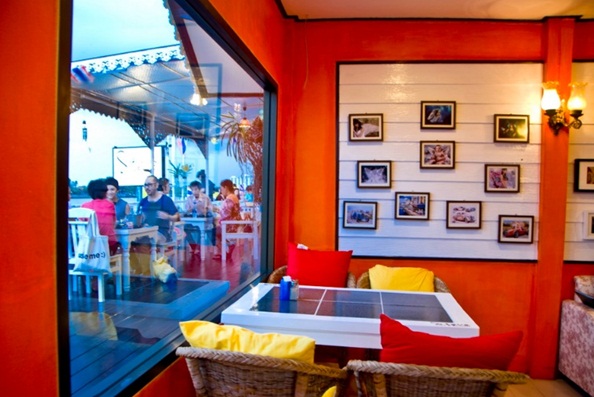 One of the best things about living or visiting Bangkok, Thailand? The weather is so fabulous all year round. Hot and sunny most of the time, that means not only will you rarely have to deal with cold and never experience snow, sleet or ice, going out and enjoying a drink is even more wonderful than where you come from as there are so many outdoor bars and restaurants in Bangkok to enjoy,
If you'd love a drink or a meal at a nice outdoor bar or restaurant in Bangkok, don't miss trying these.
Viva & Aviv  – One of my favorite restaurants in Bangkok, whether outdoors or not, Viva & Aviv serves inexpensive drinks and awesome western and Thai food right on the banks of the Chao Praya River. That makes this restaurant one of the best outdoor restaurants in Bangkok, bar none.
Throw in the beautifully designed space, the enormous drinks menu and friendly staff, and you really can't beat Viva & Aviv for an early evening cocktail or a Sunday afternoon lunch.
You'll find Viva & Aviv near River City mall in Bangkok. You can get directions from their website.
The Deck by the River – My absolute favorite restaurant in Bangkok, and it has been for several years, The Deck by the River is an outdoor restaurant that does everything right.
A beautifully designed place in a converted traditional Thai house, wooden decks overlooking the Chao Praya River and with a spectacular view across the river to Wat Arun, incredible Thai and western food and an awesome rooftop bar, and The Deck by the River is difficult to beat.
In fact, as time has gone on, I've decided the Deck by the River is not just my favorite outdoor restaurant in Bangkok. It's one of the best I've ever been to anywhere in the world.
You'll find it on the banks of the Chao Praya River close to the Grand Palace in Bangkok. Get directions and see photos on their website.
Steve Cafe and Cuisine – One of the cutest outdoor restaurants in Bangkok, Steve Cafe and Cuisine is located in a stunningly gorgeous converted old Thai house, again on the banks of the Chao Praya River. In fact, if you love a cool ambience all done in retro style, you won't find many better places in the city than this.
Their menu is huge, the couple who own it are lovely and the food is excellent. Grab an ice cold beer, place your order and relax and watch the boats go by. Life doesn't get much better than this.
Steve Cafe and Cuisine has more information on their website, but the best thing to do is just show up and eat there. You certainly won't regret it.