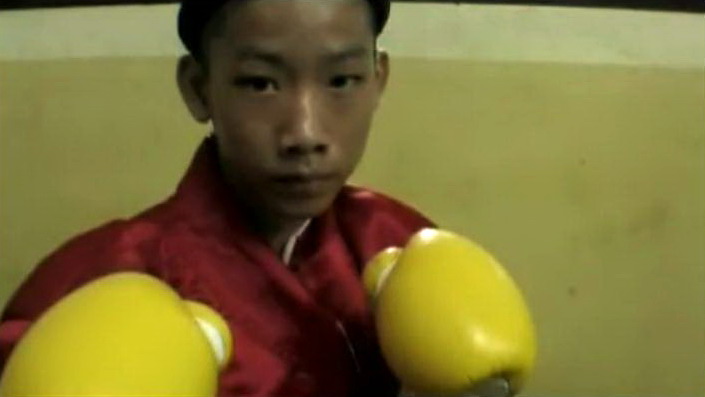 One of the best places to see a live Muay Thai kickboxing fight in Bangkok is at Ratchadamnoen Stadium. The city's oldest Muay Thai stadium, the Ratchadamnoen Stadium opened in 1945, right after the Second World War,  and has been going strong ever since.
Ratchadamnoen is open Mondays, Wednesdays, Thursdays and Sundays.  Fights begin at 6:30pm during the week and 5:30 pm on Sundays.
While tickets are inexpensive for Thais, they're are not cheap for foreigners (minimum price is 1,000 baht (around $33), just for basic seats, with ringside seats at 2,000 baht ($66). But, you'll see a lot of foreigners watching the fights as well as an increasing number of foreigners fighting in them. Some of them win too.
Ratchadamnoen Stadium is on Ratchadamnoen Nok Avenue. Just a short walk from Khao San Road, so why not grab an early dinner there then head on over.
Check out this video from Tenface, if you want to see what really goes on at Ratchadamnoen Stadium. You get to see short exerpts from the Muay Thai fights but, even more interesting, they take you backstage to see how the fighters prepare for fight night.