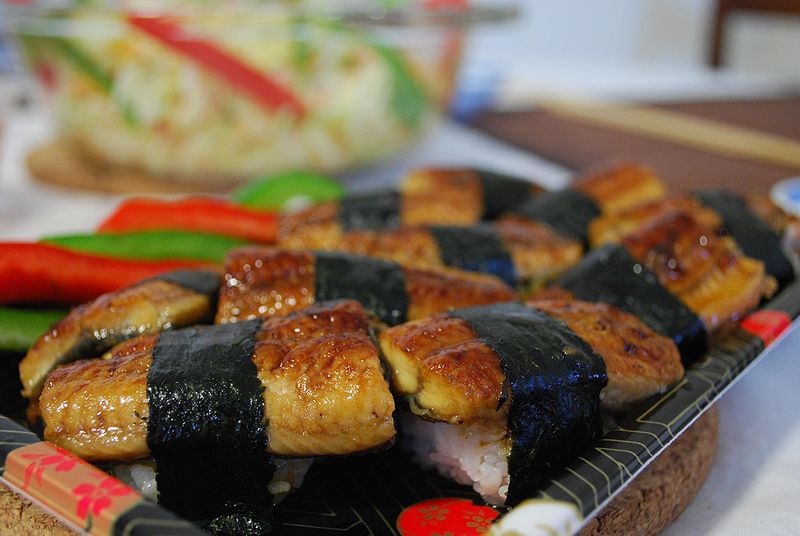 Koi is one of the trendiest restaurants in Bangkok, Thailand. Known as the place where "models eat for free" at any time you'll find the place crammed with beautiful young Thai women and boatloads of men who think they'll get lucky. That being said, the Japanese fusion food at Koi is superb and the restaurant well worth visiting although, if you're on a budget, you might not want to do that too often.
Location of Koi – Situated on Sukhumvit Soi 20, it's just a couple of minutes walk or a short taxi ride from Phrom Phong BTS sky train station.
Story of Koi – Koi is part of an American restaurant chain. With two branches in the US, in Los Angeles and New York, the Bangkok Koi is now the third in the chain with, I hear, more planned. The Bangkok restaurant seats 120 people at any one time, with two private rooms upstairs if you're celebrating a special event or just want to stay away from prying eyes.
The atmosphere at Koi is ultra-chic, with dark wood or red walls and plush fabrics. Add onto that the models or model-wannabees lounging around everywhere and, yes, this place is a bit unreal.
Food at Koi – If you like Japanese fusion food, you will love Koi, as it serves what I think is the best Japanese fusion food in town. Everything served is supremely fresh, beautifully displayed and garnished and so perfectly tasting, I don't see how anyone could ever have a complaint here.
Try their Salmon Salad (absolutely superb), their Rock Shrimp Tempura (a huge mound of shrimp with a perfect Japanese tempura batter), the Rock Lobster and Avocado Salad (the best salad I'e ever eaten in Bangkok – no lie) and, of course one of their house specialties (I recomment the Seabass or the Salmon Carpaccio with Black Truffle and Ponzu –you've never tasted anything as amazing as this).
The menu isn't particularly large (there are around 20-25 different offerings at any one time), but everything is wonderful and some items are actually quite surprising — typical Japanese-style cuisine with an interesting enough twist to make it memorable.
Prices at Koi – More expensive than an average restaurant in Bangkok, where 100 baht ($3.33) will get you a nice meal, at Koi you're looking at around 1,200-1,500 baht ($40.65-$50.65) per person.
Considering the average Thai salary is less than 300 baht ($10) a day, the only Thais you'll see at Koi are the upper middle-class, hi-so types or celebrities, plus a lot of foreign business men. But, for a special occasion, I tell everyone to try Koi, at least once. The food is wonderful, the service impeccable and the restaurant simply gorgeous. Plus, you get to see models. Free.