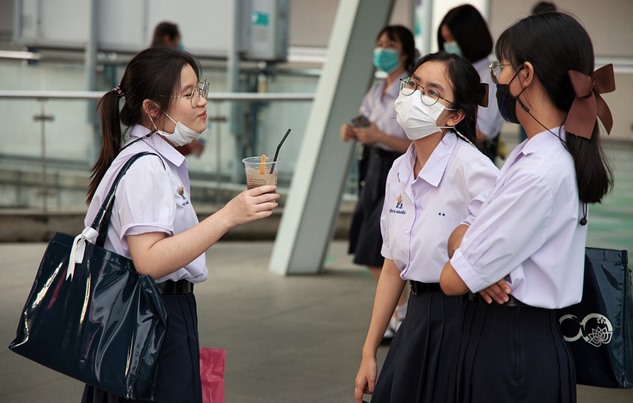 As the number of Covid-19 cases in Bangkok continue to be some of the highest in Thailand, this has led the Centre for Covid-19 Situation Administration (CCSA) to ban Bangkok schools from opening on June 14, the beginning of the new school year.
Instead, students in Bangkok will be forced to continue with distance learning. Something that has been proven to be detrimental worldwide to most children, but specifically to those from low-income families.
In fact, in a substantial number of school areas around the world, it has been proven children from low-income families fall further behind than those from more affluent families while forced to continue their education outside the physical classroom.
This is primarily due to computers not always being readily available in lower-income homes, and access to Internet restricted or non-existent.
As Bangkok's children are forced further into distance learning, this is likely to negatively impact many of them, but particularly those from poorer families than their classmates.
Meanwhile, children who do not go to school in Bangkok, Nonthaburi, Pathum Thani and Samut Prakan — the areas with the highest number of Covid-19 cases — will be allowed to attend school as always.
Should cases rise in other areas, however, those children may be forced into remote learning as well.
With the majority of Thai students still behind students of the same age in other Asian countries, and drastically behind students in more developed countries, the longer distance learning is mandated in Thailand the further Thai students are likely to fall behind.
Distance learning due to Covid-19 restrictions has also been proven to be detrimental to the psychological well-being of children involved in it, as they miss socializing with their friends and participating in group activities.
The longer distance learning in Bangkok and surrounding areas continues, the more psychological impact it will continue to have, with some studies showing the effect on children's mental health may be even more severe than academic losses.