As Thai politicians begin to admit the current country lockout of international visitors cannot remain much longer, not as the Thai economy continues to fail as a result, the Civil Aviation Authority of Thailand (CAAT) has just announced most domestic flights will be back in operation as of September 1st.
This includes flights in Thailand's so-called 'dark-red zones'.
The CAAT announcement came after a Center for Covid-19 Situation Administration (CCSA) meeting last Friday, during which time inter-provincial travel was approved for all 29 dark-red zones.
Rules differ, however, depending on the province traveled to, with some only requiring either a negative Covid-19 test or proof of vaccination, while others are requiring a full 14 day quarantine.
Rules for those that have announced travel requirements are as follows:
Surat Thani: So far, Surat Thani seems to be the most lenient, with that province only requiring download and register of the tracking app.
Phuket and Krabi: Anyone traveling to Phuket must download the tracking app and register on it before travel. They must also be in possession of a negative Covid-19 RT-PCR test or Rapid Antigen test, plus a full vaccination certificate or proof they have been infected by Covid-19 within the previous 90 days.
Chumpon and Phitsanulok: So far, these two provinces are the only ones requiring both the tracking app and quarantine for 14 days upon arrival. This will likely change as few people decide to travel there due to the excessive requirements.
Hua Hin and Trang: Anyone traveling to either of these places must download the tracking app and must have a full vaccination certificate or proof of infection within the previous 90 days.
Chiang Rai, Hat Yai, Nakhon Phanom, Khon Kaen, Ubon Ratchathani, Ranong and Lampang and Nakhon Si Thammarat: — These provinces seem to not be accepting proof of past infection, but instead are requiring the tracking app, a full vaccination certificate and a negative PCR or Rapid Antigen test.
Phrae, Nan, Sakon Nakhon, Udon Thani, Chiang Mai, and Buriram: These provinces not only require travelers to download the tracking app, plus provide proof of full vaccination, but they also say select passengers may have to go through health screening again once they arrive at their destination.
Passengers will be expected to follow all the usual restrictions, including mask wearing throughout their journey, and no food or drink will be permitted to be served on board.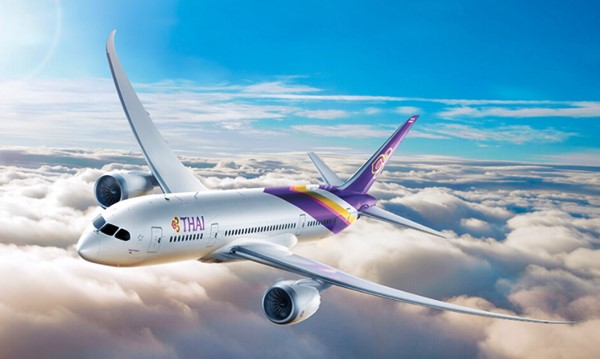 Thailand's airlines still struggling as country lockout of international visitors continues
With many Thais worried about traveling due to high numbers of daily Covid-19 infections in Thailand, it remains to be seen how many will take advantage of the reinstated flights.
All Thai airlines have been struggling financially for more than 18 months, after the Thai government of Prayut Chan-o-cha shut down the country to international visitors, and then instituted various lockdowns for much of the country.
As of March, 2021, the former national carrier Thai Airways is 410 billion baht in debt and has more than 13,000 creditors.
The airline laid off almost 400 of its pilots earlier in the year as part of a debt restructuring plan. It has since attempted to sell 10 major buildings or properties to help increase its cash flow.
Thai AirAsia also furloughed most of its staff without pay in January, and has been struggling to survive ever since, and budget airline NokScoot went out of business in June last year.