Thailand still on UK Red List in October, 2021 and likely to be for a while
While some in Thailand seem to be outraged the country is still on the UK's Red List after the British government decided to drop its advice against travel to 32 other countries and territories yesterday, it is not surprising to most outside the country.
After all, Thailand is still struggling with an average of more than 10,000 new Covid-19 cases every day, and still has not been able to fully vaccinate more than 30% its citizens.
Regardless that the Thai government has been promising a 70% vaccination rate for the better part of a year.
There is also a worry the only reason Thailand's Covid-19 case numbers have fallen in recent weeks is because there is less testing going on.
Even more importantly, however, when Thailand has had the most restrictive Covid-19 entry requirements against British nationals and the rest of the world for more than 19 months, it should not surprise the Thai government when countries like the UK decide to place Thailand on a Red List.
And then keep it there.
Recent news: Thailand's Special Tourist Visa has been extended until September, 2022 for those tourists who wish to have an extended stay
Meanwhile, countries like Malaysia, Senegal and Algeria have been removed from the UK's Red List as the British government continues to water down its Covid-19 travel restrictions.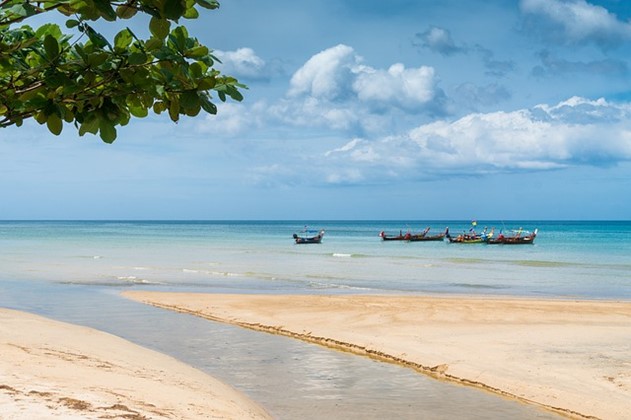 For its part, the UK government has this to say about travel to Thailand in October, 2021 and for the foreseeable future:
The FCDO advise against all but essential travel to the whole of Thailand based on the current assessment of COVID-19 risks.
It goes on to explain some of the government's reasoning as to why Thailand is still on the UK's Red List in October, 2021:
A nationwide rollout of vaccines for all residents of Thailand, including foreigners, is now in progress. In many areas there are limited supplies of vaccines and registration and vaccination programmes have been temporarily suspended.

In the areas most affected by COVID-19 there is increasing pressure on medical services. You may find it difficult to access COVID-19 testing and medical care.
While Thailand still being on the UK's Red List in October, 2021 affects British tourists who may like to visit the country, it also affects those Brits living in Thailand that may have wished to travel to their home country to visit family for Christmas.
But, when the UK requires quarantine for 10 days in a managed quarantine hotel, plus two Covid tests during their stay, for anyone arriving from a country on the Red List only the desperate will leave Thailand and subject themselves to that kind of cost and mess.