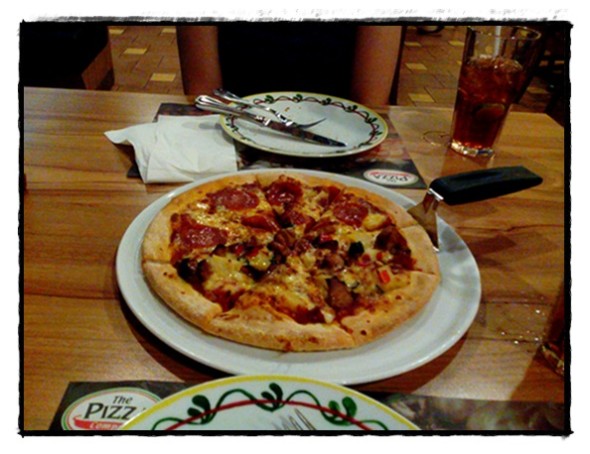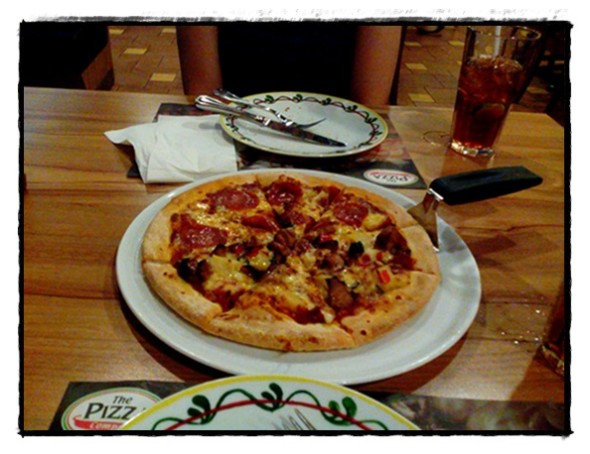 I was at The Pizza Company at Central Ladprao again last night, and must say it is still my favorite pizza place in Bangkok. The pizzas they server are nothing like American pizza, of course, but as a typical Thai pizza, The Pizza Company does a bang up job.
Last night, I was with a Thai friend who doesn't eat pork, so we ordered a thin crust pizza half and half — half pepperoni and half chicken caldo — to share and, yes, it was delicious.
For an appetizer, we tried their chicken sticks for the first time. Served with a barbecue sauce, I wasn't too enamoured of the sauce as it just didn't seem to compliment the chicken sticks well, but the sticks were excellent – succulent, tasty and with a lovely crunchy coating.
With a honey-mustard sauce, they would have been exceptional.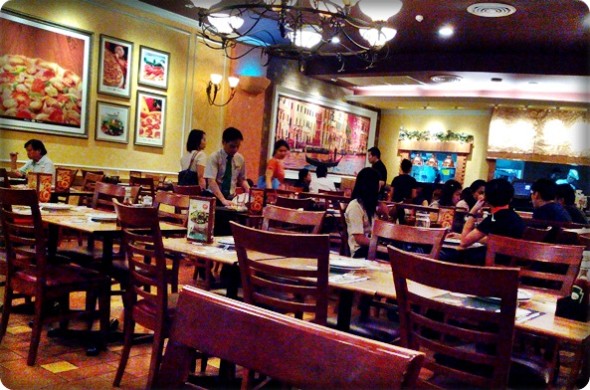 Price-wise too, The Pizza Company is a good deal.
Just 500 baht (around $15.10) for the chicken stick appetizer,  a medium thin crust pizza, which gave us three big slices each, and two large glasses of cha manao (lime iced tea) that were refilled every time we took a couple of sips. So, just $7.55 per person for a nice meal, and with plenty of food.
The cha manao was lovely and refreshing as well.
One big reason I like eating at The Pizza Company at Central Ladprao too is because the wait staff is always fabulous. Friendly, helpful and polite and, in the probably a hundred times or more I have eaten there, they have never once made a mistake with my order.
Plus, unlike many other restaurants in Bangkok the food at The Pizza Company always arrives fast, and piping hot. Throw in the constantly refilled soft drinks, and you really cannot beat the experience and the food you get at this Bangkok pizza place.
So, yes, forget the calories, I will be eating there again soon.