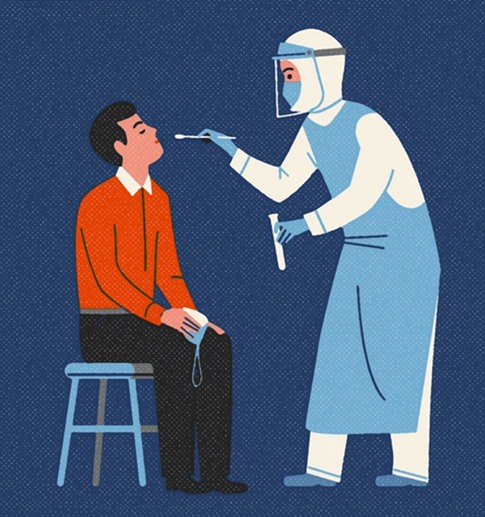 RT-PCR tests still required for every international tourist arriving in Thailand for foreseeable future
If you are one of those tourists that does not like any uncertainty when visiting a different country, then traveling to Thailand in the next few months is something you should probably avoid.
This after, yet again, the Thai government has flip flopped on a key requirement for international tourists arriving in Thailand — namely, this time, the need for a RT-PCR test.
That is because, up until earlier this week, Thai authorities had decided vaccinated international tourists arriving in Thailand would no longer be required to get a RT-PCR test upon arrival.
After all, they are expensive, and every tourist required to get one must also stay overnight in a quarantine hotel until the result of the test is released.
That meant a 24-hour quarantine on the tourist's first night in Thailand, plus an expensive night in an ASQ hotel many are not interested in paying for.
It is thought this was one of the reasons why the number of international tourists arriving in Thailand in November was much lower than expected.
An easier entry into Thailand then was needed.
Thus, the CCSA and the Thai government decided a rapid antigen test would be possible upon arrival in Thailand from December 1st. This would require just a few minutes wait at a designated hotel until the result was released.
If the test was negative for Covid-19, the tourist would then be able to leave the hotel and travel to any area of Thailand currently accepting international tourists.
RT-PCR tests and a night in a quarantine hotel mandatory upon arrival in Thailand
That plan, however, was changed earlier this week when the CCSA and the Thai government decided RT-PCR tests would still be mandatory after all.
The reason?
The possibility some tourists could be infected with the newly discovered 'Omicron variant' of Covid-19.  A variant initially found in South Africa, and one in which doctors involved in the discovery say the symptoms are extremely mild to non-existent.
Related: Tourists not wearing masks could be fined up to 20,000 baht
No matter. The CCSA and the Thai government went back into fear mode, and immediately re-instituted a mandatory RT-PCR test for every international arrival to Thailand.
Should you be planning a trip to Thailand in the next few weeks or possibly months then, you will still be mandated to stay in an ASQ hotel for at least the first night.
As the Thai government and the CCSA seem to operate with knee-jerk reaction every time a new piece of information about Covid-19 is reported, other restrictions could also be re-implemented.
This is even more likely when an Omicron case is discovered in Thailand.
And it is 'when' and not 'if' because, as has been proven already, it is impossible to stop the spread of a Covid-19 variant, no matter the restrictions government after government around the world implements.
Meanwhile, until the Thai government learns more about Omicron, all bars, nightclubs, pubs and other entertainment facilities in Thailand are mandated to remain closed.