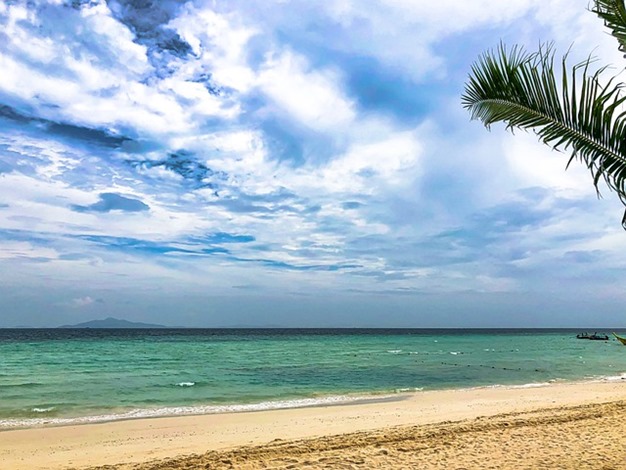 Are tourists avoiding Thailand in 2021?
That looks like the possible scenario after the latest plan to woo tourists was mentioned by the Thai government yesterday.
A government clearly out of its depth when it comes to running a country, and managing an economic crisis. And one causing that economic crisis to worsen by the day.
The latest 'plan' to woo tourists to Thailand is one that, unless changed quickly, has no chance of persuading more than a handful of international tourists to visit the economically devastated country.
Not with such strict restrictions around Covid-19, even for the fully vaccinated, as most tourists will simply choose to vacation elsewhere. (continue reading below…)
Is Thailand's economy collapsing? Industry leaders say yes if foreign tourists don't return soon
The Thai government's latest plan to resurrect the country's devastated tourism industry goes like this (and no, it is nothing new compared to the plan they have been touting for more than a year. With no success on that front either):
The so-called 'Phuket sandbox' plan is due to kick off on July 1st, allowing international visitors from low-risk countries to visit the Thai island without the need to quarantine. They must be vaccinated against Covid-19, but will still not be allowed to travel anywhere else in Thailand until that 14 day period has ended. Tourism operators on the island, however, state the July 1st kick off date is unfeasible, as government agencies are not ready to handle it. Most tourists, therefore, are choosing to stay away as, with so much uncertainty, and fewer than 27 days left before Phuket is supposed to 'open', most don't want to risk spending money on holiday bookings they may not be able to use.
From October 1st, 10 provinces will not be forced to impose a 14 day quarantine on international visitors. Those provinces are Chiang Mai, Bangkok, Prachuap Khiri Khan, Phetchaburi, Chon Buri, Phuket, Surat Thani, Krabi, Phangnga and Buri Ram. Whether that means international tourists can travel within the 10 provinces during the first 14 days, or anywhere else in Thailand, however, has not yet been announced. If the province a tourist arrives in cannot be left for 14 days, then it is a 'soft' quarantine no matter what government officials say.
The same mandatory high health insurance costs, mask wearing everywhere including the beach, expensive flights on only a handful of airlines etc from previous 'plans' are still likely to be in effect. Restrictions most would-be tourists to Thailand have already been saying "No" to for the last 15 months.
While the specifics of this latest plan to resurrect Thailand's already devastated tourism industry will be announced after a meeting today between prime minister Prayut Chan-o-cha and The Center for Economic Situation Administration, they are not likely to be much different than plans announced over the last 15 months.
None of which have caused more than a handful of tourists to decide to travel to Thailand.
Most of Europe is beginning to open up to international tourists with few or no restrictions, however, the United States is expected to open up soon, and various other countries around the world will also begin to welcome tourists back. All without the need for quarantines, 'sandbox plans', mandatory masks or any other parts of the foolery Thailand is still offering.
Meanwhile, Thailand's projected 41 million tourists in 2021 in normal times has dwindled to a possible 500,000 and, if this latest attempt at a plan to woo tourists back is all the Thai government can offer, chances are it will be far fewer than that.
Particularly when, even if tourists do decide to travel to holiday destinations like Phuket, most of the businesses, hotels, shops, restaurants and tourist spots are closed or bankrupt.
So what do they do when they get there?
As for Covid-19 and the panic in countries like Thailand connected to it, the survival rate from contracting Covid-19 worldwide still hovers around 99.5%.
Only time will tell, however, what enormous loss of life will ultimately occur due to economic devastation in countries like Thailand.
All caused by governments only considering the short-term ramifications of Covid-19 versus the long-term ramifications of a devastated economy.