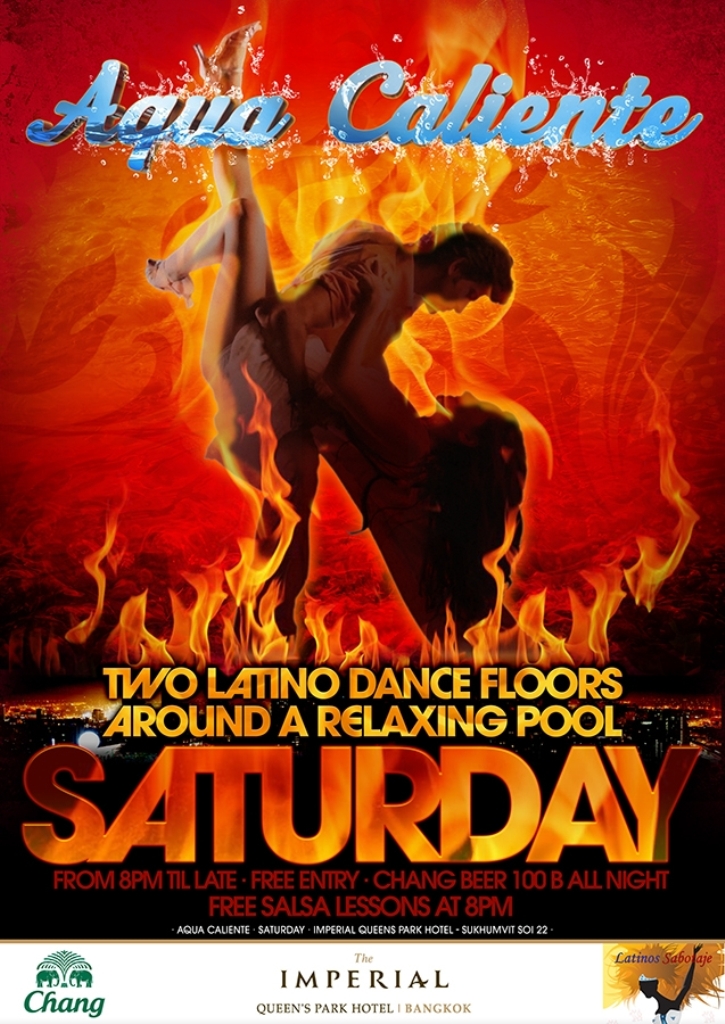 If you've been dying to try salsa dancing in Bangkok and just didn't know where to go or, if you're already a salsa dance expert and just want somewhere to go to have some fun, the Imperial Queen's Park Hotel's "Aqua Caliente" is one of the best places to do it. Oh, and did I mention it was free?
Every Saturday night, the Latin music gets fired up and, before you know it, eveeryone is doing the salsa, merengue or mambo. Dancing begins at 8pm and goes on until 2am. It's free to enter (you'll just have to buy a couple of drinks once you're there, but they do start off the evening with a free welcome drink), and they even offer free salsa classes to beginners — just get there early, as lessons start at 8pm on the dot.
There are two separate rooms, one for the salsa and bachata, and the other for dances with a 'hard Latino beat". Plus, when you get hot, head to the swimming pool next to the dance rooms, where bars are set up serving wine, cocktails and 100 baht bottles of Beer Chang.