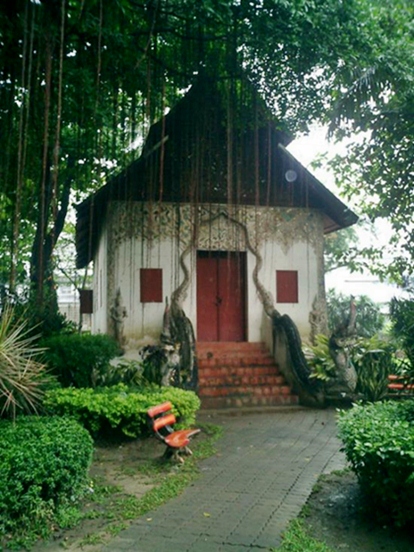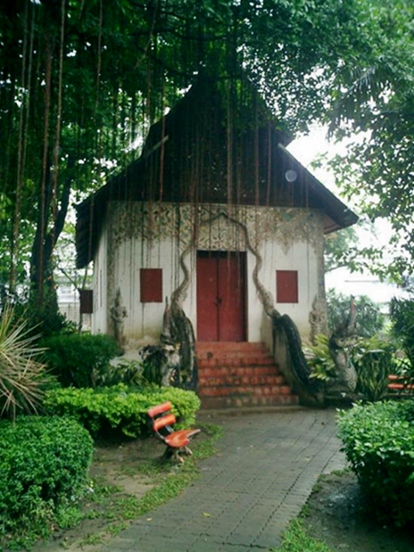 What are Average Monthly Living Expenses in Chiang Mai, Thailand?
Chiang Mai is the most popular city in Thailand for expats or retirees who like a quieter pace of life than Bangkok can offer. It's also one of Thailand's most beautiful cities. It offers a nice lifestyle for far less money than most people would spend living in the US or Europe, so it's no wonder it's the city in Thailand that many plan on retiring to or plan on working in.
If you are also planning on retiring or moving to Thailand and are one of those thousands of people considering a move to Chiang Mai this year, what are the average monthly living expenses in Chiang Mai and how much will you need to live on?
Don't Believe Websites That Say You Can Live on $500 a Month
Let me start by saying do not believe websites that say you can live in Chiang Mai on $500 a month, as these are just headlines they use to get you to read their sites. In reality, $500 a month (approximately 15,500 baht) is an extremely low amount of money, even in Thailand, and few non-Thais could live on it.
Sure, these websites talk about "Thais living on this amount or less", but what they don't tell you is most Thais live with their families so have far lower expenses, or they share a one-room studio apartment with two, three or four friends. I don't see many westerners wanting to live like this.
So, if $500 a month won't provide a decent standard of living how much will, and how much are your average monthly living expenses in Chiang Mai likely to be?
Rent – Like anywhere, rent is likely to be your biggest monthly expense in Chiang Mai but, luckily, the standard of apartment or town house or house you can rent is very nice for a reasonable rent. Also, remember most rental property in Thailand comes fully furnished.
For basic accommodation, Chiang Mai has thousands of one-room studio apartments. They cost an average of 4,000 baht a month ($129) in a convenient location, but usually don't come with hot water or air conditioning. They are however, usually clean and in safe areas of town. (Pretty much all of Chiang Mai is safe, so don't ever worry about that).
For a studio apartment with air conditioning and hot water in new buildings, expect to pay 7,000 baht ($223) and up, but many of them are nice.
The next step up is a one-bedroom apartment. Again, in a convenient location in the city, close to shops, markets, restaurants and malls, prices begin at 10,000 baht ($322) on up. These apartments will have hot water, air conditioning and come fully furnished, often with a flat screen TV and basic cable. The buildings they are located in will often have a swimming pool, a small gym and a convenience store and are well taken care of.
Related: How much money will you need every month to live comfortably in Bangkok?
If you'd prefer to rent a house and want to be close to town, expect to pay around 13,000 to 15,000 ($420 to $483) for a two-bedroom townhouse or small house with a garden. They are, however, 'Thai style'. If you want a fully-westernized home, adding another 10,000 baht on top will usually rent you something lovely.
For more information on renting in Chiang Mai, the Perfect Homes website is a good place to see what's available (they have lots of photos) but, in reality, renting in Chiang Mai is often as easy as finding an area you like and visiting apartment buildings to ask what they have available.
Groceries and Eating Out in Restaurants – Your next highest monthly expense, of course, will be food. That's usually split between buying groceries and eating out, although in Chiang Mai and the rest of Thailand you will find people eat out for most of their meals as it's so darned cheap.
If you stick to mainly Thai food and to food stalls or food courts, most meals won't cost you more than 40 baht ($1.30), and that's for a very tasty Thai dish and often also includes a bottle of water.
As for restaurants, there are thousands of inexpensive restaurants and cafes in Chiang Mai where you can eat a meal for between 100 and 150 baht ($3.22 to $4.83), and some of those even include restaurants that serve western food.
The cost of your monthly groceries, of course, is entirely up to what you buy. Again, though, if you stick with mainly Thai brands and staples like milk, bread, rice, eggs, fish, chicken and fruit and vegetables, 5,000 baht a month ($161) will stock your refrigerator quite nicely and even includes a few little treats. To save even more money, buy as many of your basic staples as you can at local fresh markets, as they are cheaper than supermarkets like Tesco Lotus or Tops.
Transportation – Transportation is where Chiang Mai falls compared to a city like Bangkok. Chiang Mai doesn't have a thriving taxi system, a good bus service or a sky train or underground so traveling around Chiang Mai can get quite expensive, especially if you fall into the trap of traveling by local tuk-tuk.
The cheapest way to do it is to either rent a moped, which is what many western expats and retirees in Chiang Mai do or, if you know you're going to be there a long time you can buy one.
Renting will cost you around 3,500 baht a month ($112) but don't forget you'll also have to budget more for gas, which if you don't do a lot of traveling around can be done for as low as 1,000 baht ($33) a month.
Otherwise, rely on traveling by songtaew. These are red open-sided pick up trucks that act similarly to a bus or a shared taxi. They drive all over the city, they are everywhere and if you want to ride in one just wave down the first one that appears. If they're going in your direction, they'll tell you to hop on board. If not, wait for the next one. Per trip you'll pay around 20 baht (70 cents) and they are incredibly fun to ride.
Entertainment – Depending on what you like to do, anything is possible in Chiang Mai. Shopping, eating out, bowling, seeing a movie, watching a Muay Thai kickboxing , match, enjoying a few drinks with friends at a local bar or club, seeing live music, dancing — it's all available and how much you spend on it depends on how many nights a week you go out, what you decide to do and how much you drink.
Minimally, however, if you budget 5,000 baht ($160), that will allow you to have some fun a couple of nights a week and not scrimp while you're doing it. If you budget more, of course, your evenings will be more lavish and you can enjoy them more often.
Average monthly living expenses in Chiang Mai differ from person to person depending on the lifestyle you want and how much shopping and entertainment you enjoy.
How much will you need in total every month in Chiang Mai?
For a basic figure, taking everything I've mentioned into consideration, you should easily be able to live comfortably in ChIang Mai with your monthly living expenses not costing more than 30,000 baht ($958). That would have you living in a 10,000 baht a month one-bedroom apartment. Living in a studio apartment, you can deduct 3,000 baht. Living in a house add 5,000 baht, and living in a western-standard townhouse or house add an extra 10,000 baht.
Don't forget, you will also need to add extra for any medical expenses you may incur, any traveling home to visit family and friends and, of course, the visa runs or work or retirement visa costs you will have to pay the Thai authorities every year.
The costs for these all differ depending on your individual situation but are several hundred dollars at the very least.