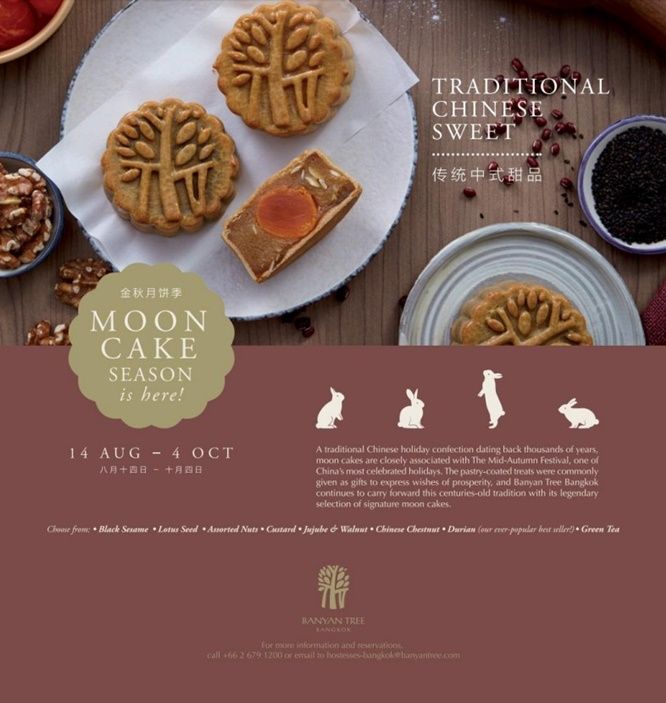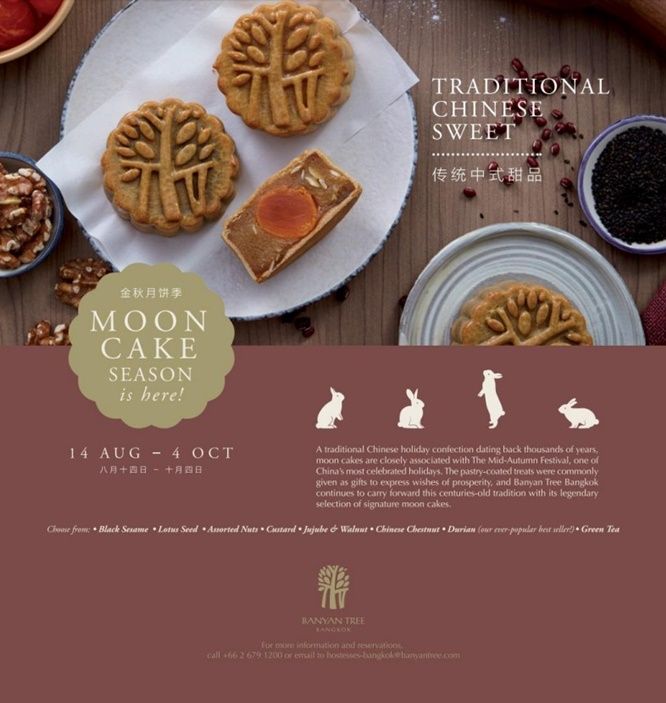 Where is the best place to buy mooncakes in Bangkok, Thailand? I'm a fan of Banyan Tree
Beginning on the 14th August, 2017 for a week, the Chinese-Thai community in Bangkok gets into mooncakes in a big way. That is because it is the start of the Mid-Autumn Festival, and mooncakes are a big part of it.
The reason being, in traditional Chinese culture, a circle is meant to symbolize reunion or completeness. That is why mooncakes are often eaten with family and friends to help celebrate the importance of the family and every person in it.
Mooncakes will start to appear in Bangkok's cafes, bakeries and restaurants a few days before the Mid-Autumn Festival begins but, as they are loved so much throughout the entire Thai community, you will often find them all over the city well into October.
If you are a mooncake lover, and who isn't, then where can you find the best mooncakes in Bangkok?
Honestly, while they are delicious just about anywhere,one of my favorite places to get my mooncake fix has always been at the luxurious Banyan Tree Hotel. There is just something about the gorgeous atmosphere, the mooncake pastry that is a little more delicate than others I have eaten and, of course, the sweet lotus seed filling.
Banyan Tree also offers a nice variety of fillings, if lotus seed is not your thing.
Their Chinese chestnut mooncakes are a relatively new addition to the flavors they offer and they are scrumptious. The jujube and walnut is also to die for. Other choices include black sesame, assorted nuts, custard, green tea and, of course, durian.
Durian is not my favorite thing, but it may very well be yours, and I hear the hotel's durian mooncakes are superb.
Banyan Tree is one of those places where you can get your mooncake fix from August 14th right through until early October as well, so there is plenty of time to head over there and enjoy one. Or more, of course.
You will find Banyan Tree's mooncakes at their Bai Yun restaurant. Enjoy yours and then why not pick up a few more as gifts for the Mid-Autumn Festival? Bai Yun packages them in beautifully wrapped gift boxes your friends and family will love.
Banyan Tree can be found at 21/100 South Sathorn Rd, Yan Nawa, Khet Sathon, in Bangkok.  Check the map below for details of how to get there. You can call for more information or to make reservations as well — Tel:  0 2679 1200