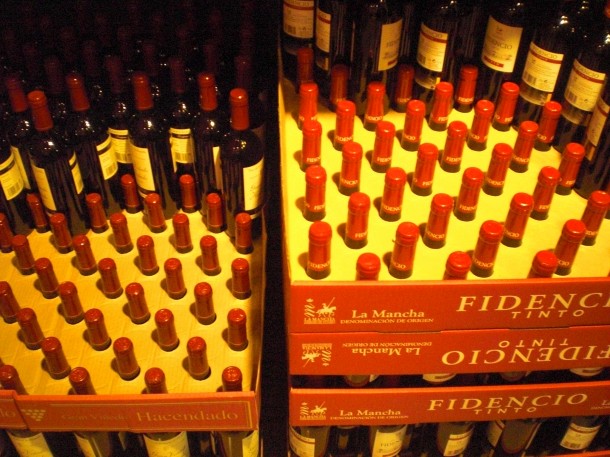 In recent years, Thais have become enthralled with wine. Nowadays, wine shops are popping up all over Bangkok with a selection that is almost as good as in any western city.
Thai, French, German, Australian, Chilean, American – wines from all over the world are now available in Bangkok, and prices (although not as cheap as Europe) have come down too.
If you want a good bottle of wine, look no further than these Bangkok wine shops – some of the best places to buy wine in Thailand.
Villa Market – With one of the best wine selections in Bangkok, Villa Market is popular with Thais and non-Thais looking for a decent bottle of wine. Villa Market is also one of the best places to buy wine in Bangkok, because the prices are not too high.
In the past, I have bought a bottle of Chilean wine for 300 baht and a bottle of a quite nice French Bordeaux wine for only 500 baht. Not too highly-priced, and not much more expensive than you would pay in the U.S. or Europe.
Villa Market sells wine from all over the world – German, French, American, Spanish, South African,Thai, Australian etc. – and also has a good selection of liquors, sangria, whisky, vodka, rum etc.
There are several branches of Villa Market in Bangkok, with the most popular one being the Villa on Sukhumvit Soi 33, across the street from Emporium Mall.
Gourmet Market, Siam Paragon – There is a smaller, but nice wine shop attached to Gourmet Market at Siam Paragon mall. The selection is about half of what most Villa Supermarkets have, and prices are higher, but they do have wines I haven't seen at other wine shops in Bangkok.
Try a nice Chilean wine or an Australian wine, if you are looking something cheaper, as these run between 400-600 baht usually.
Gourmet Market is in the basement of Siam Paragon mall, which is next to Siam sky train station.
Foodland – My favorite small supermarket in Bangkok also has a small but good selection of imported wines. Australian wine starts at around 350 baht a bottle here, with an average French or American wine between 500 and 800 baht.
Foodland is a nice place to buy a bottle of wine because the food they sell at the delicatessen and in the produce section is also incredibly fresh. So you can buy a nice bottle of wine, plus some wonderful food and cook up a quick romantic dinner for someone special.
Sukhumvit Soi 5 and Sukhumvit Soi 16 are my two favorite Foodland locations.
Wine Cellar at Emporium – Located on the 5th floor of Emporium Mall, they have a decent selection of imported wines with a few Thai wines thrown in too.
Look especially for French, American, South African, South American and Italian wines – an average bottle of wine being sold for between 400 baht and 800 baht
Emporium Mall is next to Phrom Phong sky train station, and Emporium Wine Cellar is upstairs on the fifth floor, right next to the supermarket.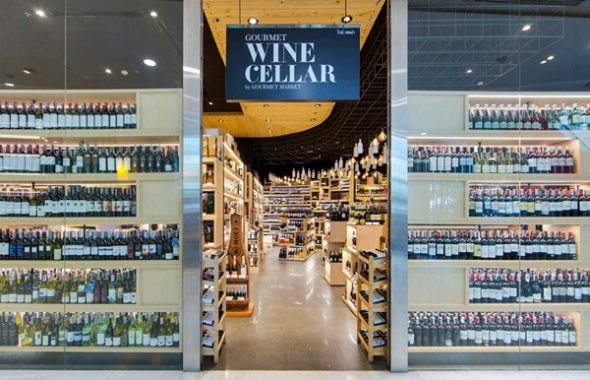 Wine Cellar at Emquartier — Wine Cellar at the luxury mall Emquartier has a huge selection of wines. both imported and Thai, and at prices the same as Wine Cellar at the Emporium.
Emquartier is right next to Phrom Phong BTS sky train station.
Don't forget, Thailand has odd alcohol purchasing laws, so you cannot buy wine at all hours of the day.
Related: When can you not buy alcohol in Bangkok, Thailand?
In fact, Thailand only allows people to buy alcohol before 2pm or after 5pm (something about not selling alcohol to children, those times being when the kids are getting out of school) unless you are buying it in bulk, in which case you can purchase it at any time of the day.
Buddhist holidays are also days where no alcohol is allowed to be sold (even most of the bars and pubs cannot) so, if you plan on drinking wine on a Buddhist holiday, make sure you buy your bottle of wine beforehand.