With news of Thailand's tourism industry likely to experience a significant crash in the coming weeks and months, the Thai government is trying to persuade a select group of visitors to Thailand.
According to recent comments by the Thai government, those are likely to be 'wealthy tourists' that will only be allowed to stay on specific Thai islands, a handful of tourists from 'tourism bubble' Asian countries and now some people who want to get medical care in Thailand.
According to the Thai Public Health Ministry yesterday, however, people wishing to visit Thailand for purposes of medical tourism will only be admitted if they test negative for COVID-19.
Then again, when you read the requirements any medical tourist to Thailand would have to abide by, you have to ask the question "Who would want to get medical care in Thailand under these COVID-19 requirements?".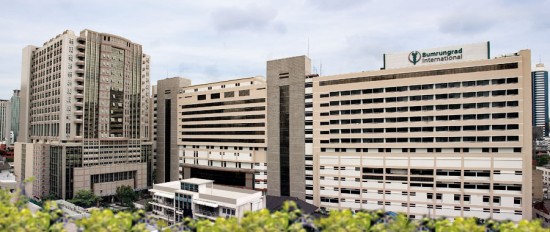 Requirements for anyone wanting medical care in Thailand in 2020 (and possibly 2021) include:
THREE negative COVID-19 tests before admittance to Thailand will be allowed
Any carers who arrive with the patient must also have THREE negative COVID-19 tests
A mandatory initial 14-day quarantine for everyone in the party at patient's expense
Patients will be tested again for COVID-19 before being given medical treatment
After treatment, patients and carers will be required to stay another 14 days in quarantine in hospital before being allowed to return home. They will be tested for COVID again before being allowed to leave.
Patients and carers must have a mandatory tracking app on their phones so the "government can keep an eye on them"
Proof of health insurance, which also includes COVID-19 coverage (almost impossible to get from many health insurers worldwide)
Financial statements guaranteeing the patient and carers ability to pay for at least one month's stay plus all COVID-19 tests and medical treatment
A certificate or appointment letter from a Thai hospital
Before booking flights, patients and carers must also check they are among the 11 categories of travellers the CCSA is currently allowing to enter Thailand
When you consider the enormous cost of all these requirements in order to be able to get medical treatment in Thailand in 2020, in addition to the cost of flights and hotels, most people will quickly realize it is much cheaper and more convenient to get the same care in a hospital in their home country.
In other words, getting medical treatment in Thailand in 2020 is no longer an option for most.