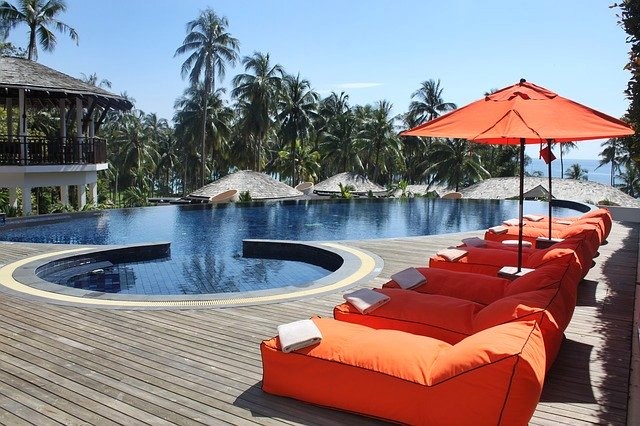 As Thailand's economic news continues to get worse daily, the president of the Thai Hotels Association (THA), Marisa Sukosol Nunbhakdi, announced yesterday 1 million Thai hotel workers have been laid off since the panic about COVID-19 began.
These Thai hotel workers have been laid off from a multitude of hotels all over Thailand due to the country's borders being shut down to international tourists, and the Thai domestic tourism market not expanding as fast as the government expected it to.
With all international visitors banned from entering Thailand since the end of March, many Thai hotel owners have had no choice but to lay off large numbers of staff as the rate of hotel occupancy fell to lower than 10% in some areas of the country.
The THA president also said, when the government first shut down the borders, many Thai hoteliers only had financial reserves to survive a maximum of six months without the return of international tourists.
This month is the sixth month, meaning even more Thai hotel workers are likely to be laid off going forward.
Nunbhakdi, whose family owns the hotel group Siam Hotels & Resorts, is now warning of an imminent collapse of the entire Thai hotel industry if borders are not opened and foreign tourists allowed to return.
She told the Associated Press:
"If the COVID-19 pandemic still continues to persist long-term globally, Thailand would be unable to accept mainstream tourists until at least the middle of 2021 and that would crucially decrease financial liquidity, including the increase of unemployment which could eventually lead to business bankruptcy and closings.

Without any action being taken, the entire hotel industry could face collapse."
Due to this, she is requesting the Thai government step in and consider new financial measures to help ensure most Thai hotels do not go bankrupt and shut their doors permanently, or a solid plan to bring foreign visitors back.
Bank of Thailand says Thai tourism industry will meltdown if foreign tourists not allowed to return
Just like many Thai upper management and the Thai government, however, Nunbhakdi proposes largely unworkable plans to help return foreign tourists to Thailand.
These plans include including targeting only a few supposedly 'safe' countries in Asia, or wooing retirees that can remain in Thailand for one or more years.
With expensive mandatory 14-day quarantine currently required for everyone arriving in Thailand, and just as expensive COVID-19 health insurance for the length of the stay, however, any of these 'plans' people like Nunbhakdi continue to suggest will neither bring back many international tourists nor help save the Thai hotel industry.
An industry which, in all likelihood is looking more and more like it is sadly doomed.