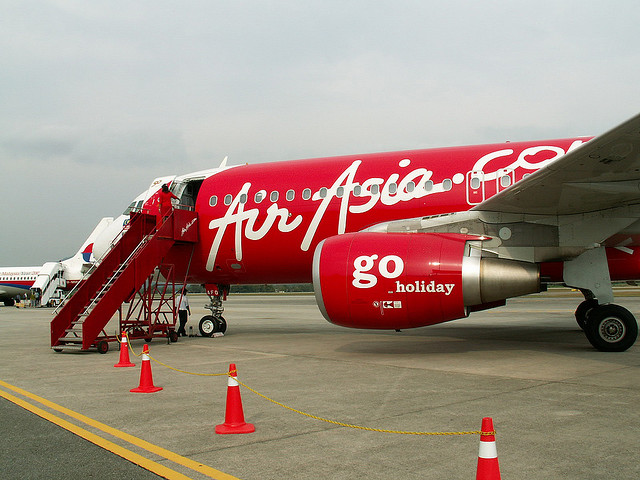 If you are currently in Malaysia and looking for a cheap way to fly, you can't go wrong with AirAsia — the budget airline that has just announced domestic fares as low as 39 MYR (under $10) for one-way tickets from Kuala Lumpur to Terengganu or Penang, or from Penang to Langkawi as well as flights to several other domestic locations.
Other low airfares on AirAsia include 99 MYR one-way on a flight from Sibu to Kota Kinabalu, Kuala Lumpur to Kuching or one of a number of other cities in Malaysia.
AirAsia's cheap domestic flights are not only for a couple of weeks either.
Not if you book them by September 16th, as you will then be able to fly all over Malaysia at dirt cheap prices from September 16th until 28th April, 2021.
Of course, that also means the management at AirAsia is presuming Malaysia will be locked down to international visitors well into 2021, so the airline is counting on domestic travelers to help them stay in business.
With the low-cost airline dealing with a record loss in early 2020, however, and millions of Malaysians facing imminent unemployment if the country's borders remain locked down for much longer, it is not likely just domestic passengers will be able to keep the airline alive.
The founders of AirAsia have not taken a salary since April, staff has already agreed to massive pay cuts, and the company announced this week its lessor BOC Aviation has filed a claim against the airline for $23 million in outstanding dues.
Meanwhile, AirAsia says it will need at least $600 million in cash in the next few months if it has any hope of surviving the COVID panic by both the Malaysian government and other governments in the south east Asian region.
In other words, if you would like to see AirAsia survive, buy tickets on its flights while you can. Before that choice is completely taken away from you if it bankrupts.
Check flights on their website.