An interesting article has just been published in the Thailand Enquirer called Foreigners Not Welcomed.
In an interesting twist to the usual article by a non-Thai criticizing the Thai government for being unwelcoming to foreigners, this one was written by a Thai (Umesh Pandey), and he starts his opinion piece by stating:
"In a day and age where the world is living in a more homogenized society, where people are now called 'global citizens,' my country is leading the way in trying to create segregation.

Public Health Minister Anutin Charnvirakul has many times blamed 'foreigners' for spreading the Covid-19 virus but this time around it was his own Bhumjai Thai party that has been the root cause of the 3rd wave of the virus."
Pandey goes on to criticize Anutin (who doesn't?) for being loud in blaming foreigners for supposedly spreading Covid, but remaining quiet when the third wave of Covid-19 in Thailand was actually helped spread by his own staff and himself.
He then explains one of the reasons so many foreigners have been criticizing Thailand in recent months is due to the government's failing vaccination program, and foreigners repeatedly being told they would not be able to get the vaccination as they were not Thai.
So bad has the vaccination program been for foreigners, many are all over social media criticizing the government's ineptitude when it comes to distributing Covid-19 vaccines to none Thais.
So bad has it been in places, the embassies of these foreigners' own countries have been importing vaccines into Thailand to help them get vaccinated.
But is Pandey correct about the welcome of foreigners? Are foreigners welcome in Thailand, or should you live or travel somewhere else instead?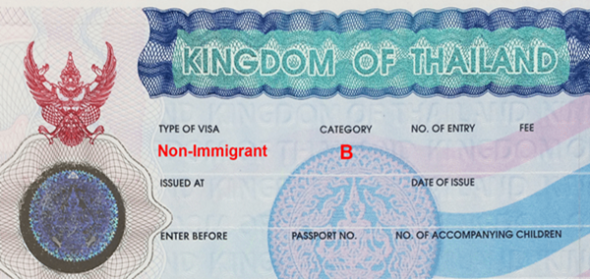 Are foreigners welcome in Thailand?
Pandey is absolutely correct when he talks about the Thai government of Prayut Chan-o-cha not being welcoming to foreigners. Not unless they have boatloads of money, that is.
Restrictions have been in place for foreign arrivals in Thailand since March last year. To the point that the borders are closed to most international travelers, which has also caused Thailand's economy to plummet. I wouldn't call that welcoming, would you?
The Thai government also makes it difficult with their strict visa requirements, with permission to stay in Thailand having to be renewed every three months for many, and even foreigners who have lived in Thailand for 20, 30 or 40 years forced to apply for new visas every year.
Throw in the ridiculous mandatory 90-day reporting every foreigner living in Thailand has to do, just to continue to let the government know he/she still lives at the same address they have been living at for the last five years, and it is no wonder so many foreigners leave Thailand and take their money with them.
To make foreigners welcome in Thailand, the Thai government should be putting in place easy-to-apply-for-visas that last a year or longer. As long as the foreigner applying has the financial means to support themselves, and no criminal record, they should be allowed to remain in Thailand for at least one year. The renewal of that visa for additional years should also be simple.
After all, that is the process for visas in much of the world. Even in other south east Asian countries.
Foreigners who have lived in Thailand longer than five years should be easily able to apply for permanent residency.
After all, foreigners who earn less than $1 million a year bring in the bulk of international money to Thailand, both tourists and residents, yet you wouldn't know that if you were to listen to the Thai government.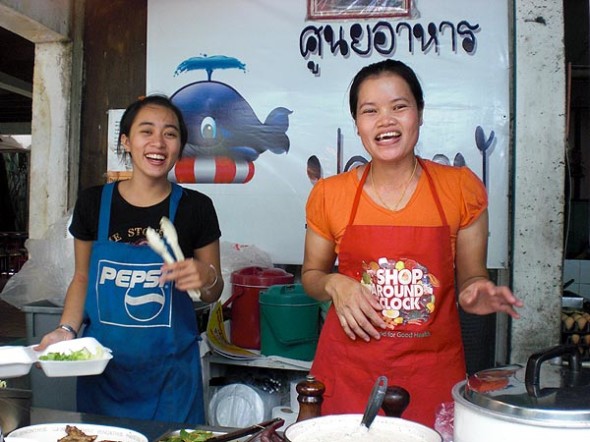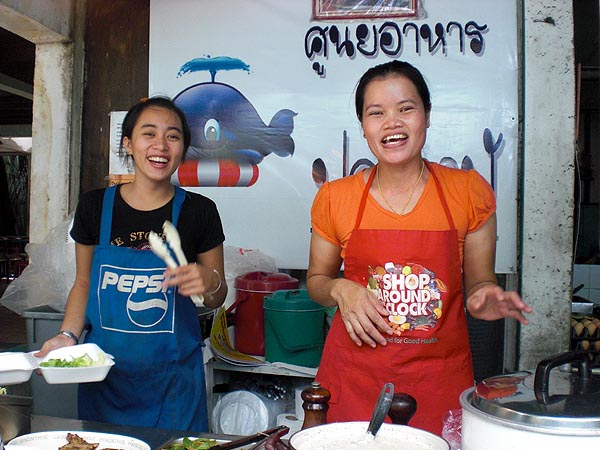 Do Thais welcome foreigners to their country?
Having said that about the Thai government, however, (and Prayut's government isn't much different to every other government in the last 30 years — they have all been unwelcoming to foreigners), Thais themselves are incredibly welcoming to foreigners.
In fact, most Thais seem to like foreigners, and will often go out of their way to help them.
In my many years living in Thailand, I have had Thais run the length of a street to return an item I dropped. In one case, it was just a 25 baht (70 cents) coin.
Thais have driven across Bangkok in their lunch break to buy me "the best mango and sticky rice", or taken me for lunch to introduce me to a new, cool restaurant. Others have loaned out their holiday homes for a week so I could take a free vacation in Hua Hin, and many more have included me in family trips and parties.
And I have lost count of the number of gifts I have been given by Thai friends, students, parents, neighbors and co-workers. Thousands at this point.
In other words, if you expect Thais to welcome foreigners to Thailand, you will be in for a treat as they are the nicest, kindest, friendliest and most welcoming people I have ever met.
The Thai government on the other hand?
They should be far more welcoming to foreigners. Particularly as so many of us work hard to help the country prosper, pay our taxes, integrate into Thai society and do everything we can to be good citizens.