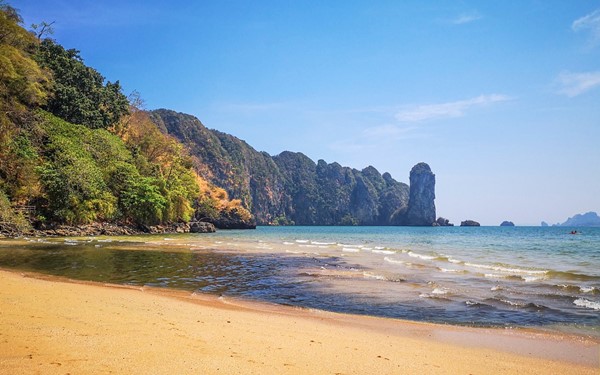 The number of Covid-19 deaths on Phuket rose again today, as one more death related to the virus was reported yesterday.
That brings the total of deaths on Phuket to 31 since the beginning of April.
The more worrying situation on Phuket, however, is hospitalizations are now at almost 80% of the total number of beds available in Phuket hospitals, which is another increase from yesterday's numbers.
Strangely to medical authorities in other countries, Thailand is one of the few countries that has mandated those testing positive for Covid-19 be hospitalized.
That has meant thousands of so-called 'green cases' around the country, or those with either no symptoms or extremely mild symptoms, take up beds that could be used for those who are much sicker.
That policy did change in many areas of the country recently, as there were simply too many people testing positive for Covid compared to the number of hospital beds available.
In most situations now, 'green cases' are asked to self-isolate at home, and to contact medical authorities should their symptoms worsen.
Average monthly income on Phuket in 2021 is 1,961 baht — that's a shocking $60
It also seems, due to rising Covid-19 cases on Phuket, hospitals now plan to move 'green' cases into either community isolation centers or into quarantine at home as well.
This will help free up beds for those Covid patients that have more severe symptoms.
Meanwhile Phuket, the island the Center for Covid-19 Situation Administration (CCSA) said only 2 1/2 months ago would shut down its international tourist 'Phuket Sandbox' program if weekly Covid cases rose to more than 90, is now experiencing an average of more than 220 new cases a day.
The Phuket Sandbox? Still operating.