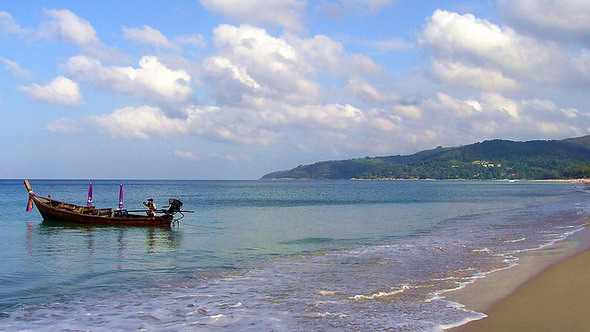 CCSA reduces stay in Thailand sandbox to 5 days
One of the things that has prevented many international tourists from visiting places like Phuket and Krabi has been the mandatory 14 day stay that has been in place since these 'sandbox schemes' opened in early summer.
Mandatory stays that have meant the rest of Thailand has been out of limits until that time period has ended.
Now, it seems, Thai authorities have begun to realize few international tourists are interested in visiting Thailand with such restrictions in place.
That is why they recently reduced the mandatory stay in a Thailand sandbox down to 7 days.
Today, the CCSA has announced that 7 day mandatory stay in a Thai sandbox has been lowered again. This time, to just 5 days.
The Thai sandbox scheme is primarily for those international tourists who are not from one of the 63 countries whose residents are allowed to travel to Thailand without quarantine when they arrive.
As long as they are vaccinated, and have a negative Covid-19 test before leaving for Thailand and, again, upon arrival.
Anyone wanting to visit a Thailand sandbox from a country not on the list of 63 will still have to stay at an approved SHA+ approved hotel or resort, however. Even if they only have to stay in the sandbox for 5 days once they arrive.
Each person must also have a negative RT-PCR Covid-19 test result upon arrival and have a rapid antigen test on day 4 or 5 of their stay.
If that second test comes back negative, they will then be allowed to leave the sandbox, and travel anywhere else in Thailand where tourists are allowed to travel.
Should you not have been vaccinated, you can still visit Thailand, but you must have contracted Covid within the last three months, and have a medical certificate to prove it.
Today's announcement is good news for international tourists who want to travel to a Thailand sandbox, but do not want to spend two weeks there when they get there.
Now, with just a 5 day mandatory stay in a Thailand sandbox, they don't have to.