As the Thai government of Prayut Chan-oh-cha, with its excessive Covid-19 restrictions, seems to be doing everything it can to dissuade foreigners from traveling or living in Thailand, the government has now gone one step further.
In a new announcement, this time targeting foreign retirees living in Thailand, foreigners applying for a non-immigrant O-A visa, often known as a retirement visa, will have to prove they have insurance coverage of at least three million baht ($100,000) against Covid-19.
The new health insurance requirement does not apply to other foreigners living or working in Thailand. Only to retirees living in Thailand via an O-A visa.
The 3 million baht Covid-19 insurance for foreign retirees in Thailand will be in addition to the insurance they must currently have — 40,000 baht for out-patient care and 400,000 baht for in-patient care in a hospital.
This must be either in the form of an insurance policy from a Thai health insurance company — companies whose websites often do not work, or do not offer health insurance to anyone over 70 years of age — or in a policy from overseas.
The latter option is an improvement over last year's new health insurance requirements, as retirees in Thailand then were mandated to obtain the insurance through https://longstay.tgia.org/.
Considering the website often didn't work, or insurance companies affiliated with it didn't offer health insurance to anyone over 70, this often made it impossible for retirees in Thailand to get the health insurance the government required.
With the new regulation now allowing health insurance from overseas insurance companies, this could make the health mandates a little easier for some.
What if you cannot get Covid-19 health insurance due to being in an at-risk group?
Documentary proof of the Covid-19 insurance coverage will have to be given when a retiree either applies for a new non-immigrant O-A visa, or when they apply for their annual renewal.
If a retiree applies for Covid-19 insurance and is turned down due to being in an at-risk group, the Thai government says they must present proof they were turned down, as well as proof of deposits in a bank account or other health insurance valued at a minimum of $100,000.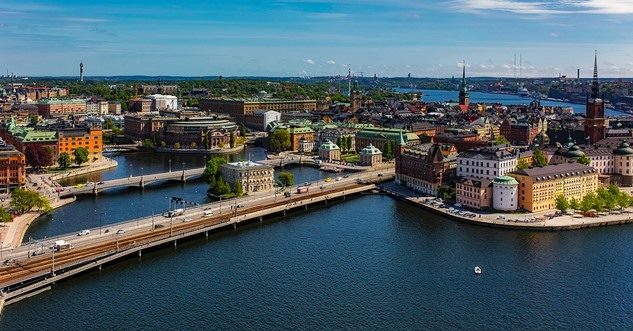 An exodus of foreign retirees from Thailand?
For many retirees, who already struggle to pay the new health insurance mandates put into law last year, posts on social media today are implying this new rule may force some to leave Thailand.
Particularly as this type of insurance against Covid-19 is not required in their home countries. Countries that offer free or very cheap healthcare to their retirees.
That could eventually mean large amounts of money leaving Thailand via withdrawals of mandatory amounts retirees in Thailand must currently hold in Thai bank accounts, and in overseas retirement pensions no longer being deposited in Thai bank accounts.
As some foreigners in Thailand also now believe authorities have become less welcoming over recent years, a sentiment that was heightened earlier this year when they were told they would not be able to get a Covid-19 vaccination at the same time as Thais, the new Covid-19 health insurance mandate could cause that sentiment to increase.
As one commentator on social media said about the new Covid-insurance mandate for retirees in Thailand:
Basically, the ship is sinking. We see it but refuse to get on a lifeboat thinking everything will soon improve. However, Thailand has clearly warned foreigners that they are not welcomed in the Land of Smiles. Therefore, it is foolish not to have an exit plan as things will get worse over the next few years.
This, of course, is not the aim of the Thai government, although many are hard-pressed to see what their aim is except to continue to require higher and higher amounts of money to be spent by foreign retirees in order to obtain a retirement visa in Thailand.
Some retirees may believe it is, however, and thus decide to leave Thailand and continue their retirement in what they see as a more welcoming country.