The Thai Ministry of Public Health has released some of the requirements for the Thailand long stay visa and, let's just say, you would laugh if it wasn't so sad.
After all when Thailand's tourist industry, which is responsible for over 20% of the country's GDP, is on life support and millions of Thais are expected to lose their livelihoods as a result, it is vital to get foreign tourists back into Thailand as fast as possible.
Instead, the government of Prayut Chan-o-cha has spent months coming up with unworkable plan after unworkable plan few foreign tourists would have any interest in, while operating under the illusion these plans will bring in billions of baht to Thailand's ailing economy.
In fact, as Thai authorities seem to be operating further and further from reality by the day when it comes to the return of international tourists to Thailand, it seems as though it will be at least 2021 before more than a tiny handful of foreign visitors will return to the south east Asian nation.
A nation that now has the worst performing economy in Asia.
This is particularly true when foreign tourists are aware there are many other countries with governments not operating in panic they could travel to instead.
The requirements for Thailand's long stay visa just released by the Ministry of Public Health are these and, yes, you could definitely describe most of them as ridiculous:
Proof of a negative COVID-19 test no more than 72 hours prior to travel.
The person traveling must also have quarantined in their country of origin before departure.
They must have health insurance for international travel that covers them for COVID-19 treatments.
They must have proof of a minimum amount of money in their bank account.
They must have a record of not visiting crowded places prior to their departure.
A mandatory 14-days quarantine in a hotel or hospital in Thailand is required.
A negative COVID-19 test at the beginning and at the end of their Thailand quarantine will also be needed before they are allowed to leave quarantine and travel within Thailand.
The visitor must come from what the Thai government classifies as 'low-risk countries'.
These are in addition to the already announced requirements of travel to Thailand only on a chartered airline, and of having to pay for a hotel room or condo rent for your entire stay before you arrive.
Both of which add an enormous expense onto even more expenses Thai authorities expect any foreign visitor to pay.
Why Thailand's long stay tourist visa plan won't save the Thai tourist industry — unacceptable for most foreign tourists
Add in the likelihood of mandatory tracking by Thai authorities during their entire stay in Thailand, and most foreign tourists considering Thailand are highly likely to have already reconsidered now they know the requirements.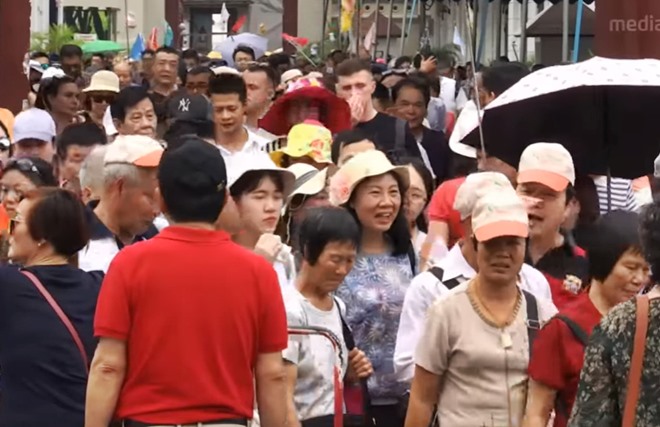 Will these requirements for Thailand's long stay visa be acceptable to most?
Of course not.
In fact, you get the feeling Thailand does not really want one foreign tourist to arrive in the country, so Thai authorities are making it all but impossible or unacceptable for most.
Firstly, for many people, it is impossible to get a negative COVID-19 test no more than 72 hours prior to your travel to Thailand as delivery of results often takes longer than that.
There is also no way for a foreign tourist to prove they quarantined in their home country and most are not likely to want to anyway.
After all, when you already have a 14-day mandatory quarantine in Thailand to look forward to, why would you also quarantine before you get on the plane?
The health insurance the Ministry of Public Health is mandating is also expensive, with premiums of almost $1,400 for a 90-day stay in Thailand.
If past history by Thai authorities is anything to go by, the minimum required amount in a bank account before a long stay visa will be issued will also be high, and will likely eliminate the majority of foreign tourists interested in Thailand.
As for the requirement of a record of not visiting crowded places before their departure to Thailand, who do Thai authorities think is going to monitor this and how?
In fact, when you consider all these requirements and the immense expense and inconvenience involved, the only people taking advantage of the long stay visa for Thailand will be the extremely wealthy with no other options.
Everyone else is already likely now looking at other more reasonable countries for their planned long stays this year and on into next.
Who is doing the math?
Meanwhile, according to the Bangkok Post, it seems the Thai government is now expecting 2,270 foreign tourists to arrive in Thailand under this new plan.
These tourists are expected to generate 115 million baht in revenue.
As that is around 51,000 baht (approximately $1,700) per person, it is a far cry from the figure released by Thai authorities only two days ago — 1,200 tourists expected to generate 1 billion baht or 833,333 baht ($26,800) per month per person.
One has to ask then, where are Thai authorities coming up with these figures and who is doing the math?
Meanwhile, Thailand is expecting the new long stay visa to kick off on October 1st. If any foreign tourist has all the paperwork necessary to be eligible for it, and is willing to jump through the ever increasing hoops.
As a westerner who left Thailand before this whole COVID panic began told me today, he recently traveled to a European country for a planned six-month stay where the only thing he had to do for admittance was have a negative COVID-19 test at the airport or be mandated to stay in quarantine in a place of his own choosing (an AirBnB apartment) for 10 days if the test was positive.
His was not.
That is why, he suggests, most foreign tourists considering traveling to Thailand will be looking somewhere else for their long stay travel plans instead.
Foreigners cannot enter Thailand without a 14-day quarantine — do not believe everything on Twitter