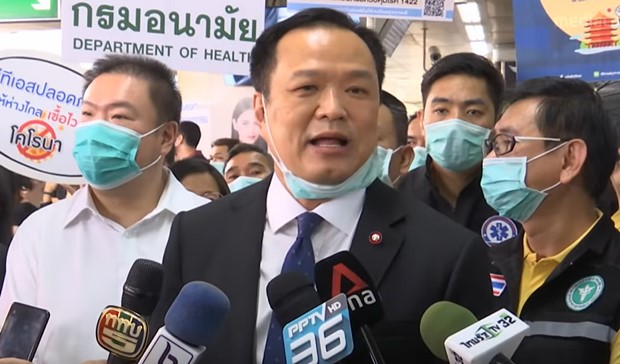 Anyone who has spent any time in Thailand knows, should a government official set a specific date for an event, that date will often change many many times before it happens. If the event ever takes place at all.
Such could be the likely outcome of the recently announced Thailand October 1st reopening for international tourists.
A reopening that has been talked about by Thai Prime Minister Prayut Chan-o-cha and others as almost a done deal for several weeks now.
Of course, this being Thailand, it is also a reopening that now appears may not happen, as Covid-19 cases in the Asian nation are still not under control, and a reopening the Centre for Covid-19 Situation Administration (CCSA) now says has not been approved.
Earlier in the day, Public Health Minister Anutin Charnvirakul, a man who has been criticized on social media throughout the pandemic as inept, responded to criticism from Thai academics who said the risks and methods of a Thailand reopening had not been properly assessed.
Therefore, they say, a reopening of Thailand on October 1st may be premature.
Anutin responded by saying ongoing meetings were being held in cooperation with several medical and health authorities about the planned opening, and pointed to the number of new Covid-19 cases in Thailand being under 15,000 per day.
That is more than 10,000 per day fewer than the country's high back in August, and with the majority either mild or asymptomatic.
Anutin also stressed, while it is concerning Thailand's Covid-19 cases remain high, the continued lockdown of most of the country to international visitors will have catastrophic economic and financial consequences the longer it continues.
It is essential, therefore, he said to reopen the country and to start to get life back to normal.
In that respect, Anutin is probably correct, as Thailand is now experiencing its worst economy since the Asian Financial Crash due to its 18-month-long border closures. An economy that is still worsening by the day, and becoming catastrophic for millions of Thais.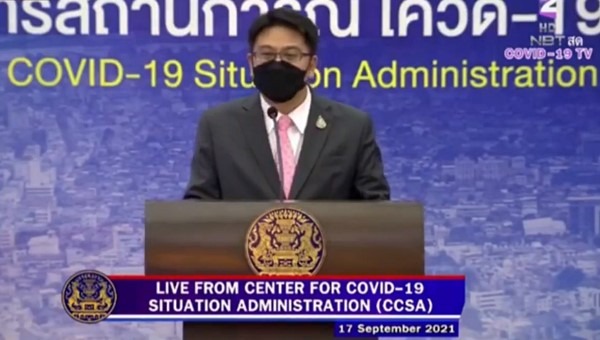 A few hours after Anutin spoke, however, Natapanu Nopakun of the CCSA came out in a briefing saying no October 1st reopening plan has been approved.
In fact, no reopening plan for Thailand has been approved at all.
Instead, that organization insists, the provinces that were said to be reopening to international tourists on October 1st still had to go through proper evaluations before any reopening could be approved for quarantine-free travel.
Meanwhile, Phuket, which is struggling with its own rising Covid-19 cases, and Koh Samui, would remain the only places international tourists could visit without having to be placed in a mandatory 14-day quarantine until a reopening was approved.
Related: Phuket Covid-19 cases rise on September 17th and include 5 more deaths
Natapanu also stressed the CCSA would be holding meetings in the next few weeks about possible sandbox programs like the one being carried out on Phuket. These new sandbox programs may include Bangkok and four other provinces before the end of the year.
In other words, while Thailand's October 1st reopening to international tourists has been promoted for weeks, it now appears it is unlikely to occur.
What grave consequences that will have for Thailand's economy and its people, particularly the country's working class, will be known in coming months.