Since authorities in Thailand and in the Thai tourism industry realized the country's economy is doomed without international tourists, scheme after scheme after scheme to get some of them back has been floated by both members of the Thai government and officials at The Tourism Authority of Thailand (TAT).
None of these schemes have yet come to fruition and, yesterday, another one hit the news.
This time, it is news that the TAT is hoping to get approval from the government for yet another idea for a long-term stay visa for Thailand.
Their latest suggestion is for what the TAT is calling a 'special tourist visa'.  A visa that will be targeted at potential long-stay visitors to Thailand, who will be allowed to remain in the country for up to 270 days (almost 9 months).
The visa would allow an initial 90-day length of stay, plus allow two extensions for 90 days each, for a total of 270 days.
Of course, tourists would have to pay for the initial visa, plus pay twice more for the extensions. After all, this is Thailand, and it is always all about money.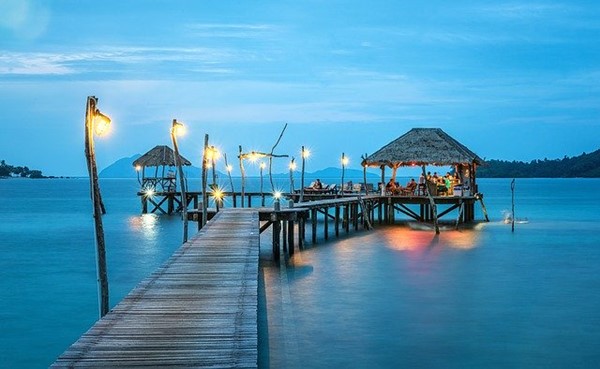 Why TAT's latest long-term stay visa for Thailand will not attract the tourists they think
This also being Thailand, a country that is currently in flat-out panic about COVID-19 — a virus that now kills fewer than .65% of people that contract it, as well as a country that thinks they can do the impossible — get case numbers to zero and keep them there — any long-term stay visa will come with severe restrictions few tourists will have any interest in accepting.
TAT's latest effort would require any person wanting to take them up on a long-term stay visa for Thailand to do or have the following things:
Be screened and approved by The Centre for Covid-19 Situation Administration before they are allowed to apply for a visa, as they may not be the type of person Thai officials want. (We added the last half of the statement, but you know what we mean).
Arrive in Thailand via a special chartered flight with 100 people or fewer on board. (At a cost that will be far higher than a typical flight to Thailand — obviously).
Begin your trip to Thailand with a mandatory 14-day quarantine in what they are calling 'a certified alternative state quarantine (ASQ) hotel or villa. (If someone in the hotel or villa tests positive for the virus, will that mean everyone staying there will have to remain in quarantine? If so, would that be another 14 days, 28 days or longer?)
A COVID-19-free certificate. (This is currently difficult to obtain in many countries, as test results are taking up to a week or longer. Too long for any certificate Thai authorities would accept).
Several more COVID-19 tests to be carried out while in quarantine. (What happens if the person tests positive? How much longer will the quarantine be before they are allowed to leave?)
Mandatory insurance covering you for at least 3.2 million baht. (At an estimated cost of at least $1,370 for a long-term trip, this would be cost-prohibitive for many, and for Europeans especially, as most can just travel to other countries within the EU and get healthcare for free).
TAT governor Yuthasak Supasorn went on to make the following claim about the number of foreign visitors that may be interested in taking advantage of a long-term stay visa for Thailand.
"Phuket could have chartered flights arriving during winter 2020-21, consisting of 459,700 passengers from Russia, 27,000 from Sweden and 15,600 from Britain, according to travel agents' estimates".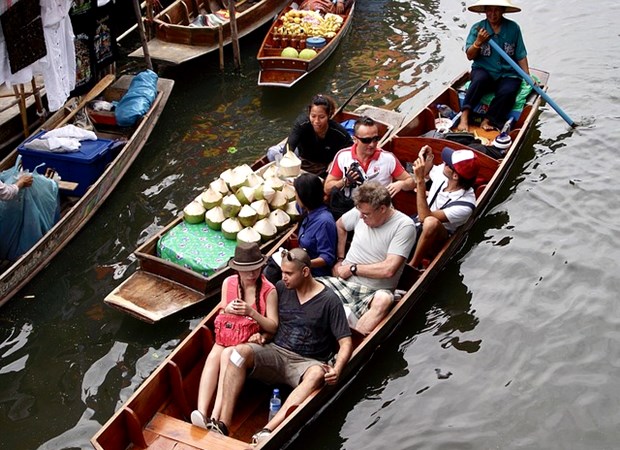 Pie-in-the-sky numbers, particularly as the Russian ruble has fallen in value considerably in the last few months, and the Swedes seem pretty happy to either stay at home where restrictions are not required, as Sweden has been smarter than most when it comes to COVID, or to travel to cheaper destinations in southern Europe.
The Brits have Brexit and the collapsing economy and potentially falling pound to look forward to.
Of course, it is admirable that the Tourism Authority of Thailand keeps trying their best to come up with plans that both the Thai government will approve and international tourists will go for.
And you have to give them credit for the effort.
But…when it comes to mandatory 14-day quarantine, numerous COVID tests, expensive flights, extremely expensive insurance, the inability to enjoy Thailand like they have in the past, and the chance they could get stuck in the country indefinitely if Thailand's panic and hysteria continues, 99.9% of people will likely decline and choose more open countries instead.
In other words, Thailand's only chance of wooing back the tourists it needs to prevent 20% or more of Thailand's businesses collapsing, and its economy along with them, is to allow international tourists back into Thailand and to deal with any new COVID cases as they occur.